Ooh, la, la, it's a taste of French motoring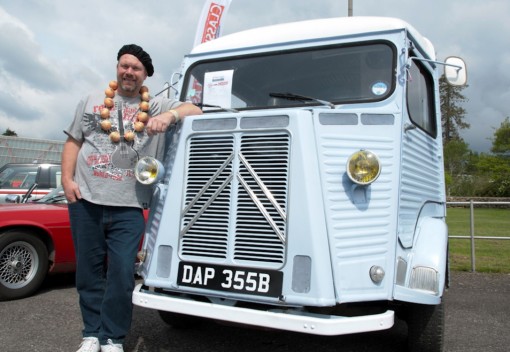 IT has a French name and heritage and this year Beaulieu will be presenting an event which sees it returning to its roots.
The National Motor Museum is holding its first Simply French rally in its grounds on Sunday, July 8. The theme event is designed to be a great day out for Francophiles and enthusiasts and families with a taste for all motoring things French. And the museum is inviting anyone who owns a French vehicle, be it car, van or whatever, to make the trip to Beaulieu and show off their pride and joys in the setting of the green parkland.
What a super chance to meet others of a likemind, compare your special vehicle to theirs and soak up all the other attractions of the site. Whatever make or model, be it from the bigwigs such as Peugeot, Citroen and Renault, or the lesser-lights like the Aixam and Gordini, your vehicle will be most welcome.
The day will feature a cavalcade around the attraction and a display in the Arena of a selection of vehicles chosen from all the rally participants. Visitors to Beaulieu will be given the opportunity to vote for their favourite vehicle in the line-up, and at approximately 2.45pm the winner of the People's Choice Award will be announced and presented with a special edition Beaulieu Trophy, commemorating the 60th anniversary of the Beaulieu attraction.
As France is renowned for its fine cuisine, the Brabazon Restaurant will be taking on a French theme for the day, serving foods inspired by the country.
For entrants arriving on the day in their French vehicle and participating in the event, individual ticket prices are £10 per adult and £5 per child. Camping in the Beaulieu parkland is now available for rally participants on the nights of the 7th and 8th July at £7 per person per night. Pre-booking for camping is essential.   Book advance day or camping tickets at www.beaulieushop.co.uk or telephone 01590 612888, which you can also call for information on group/club entry.
For all enquiries regarding French marque-related trade stands, telephone 01590 614614.   Entry into the Beaulieu parkland with your French vehicle is from 9.30am when coffee and croissants will be available.
All other visitors who wish to see the event, but not participate in a French vehicle should enter Beaulieu via the Main Reception at normal attraction admission prices from 10am.   Admission to the event includes entry to the whole Beaulieu attraction; the National Motor Museum and its exciting BOND IN MOTION exhibition showcasing 50 original James Bond vehicles, World of Top Gear, On Screen Cars, Beaulieu Abbey, and Palace House and gardens.
Simply French is part of a growing calendar of Simply rallies which has rapidly expanded to include a wide variety of themes covering many makes and models. All Simply rallies are run and organised by Beaulieu and take place in the grounds of the National Motor Museum. The latest additions to the Simply rallies for 2012 are Simply Japanese on 5th August, Simply 4×4 on 12th August and for this year only, a one-off Simply Bond rally on 29th July. For more information please visit www.beaulieuevents.co.uk
• If you want to check out some great used cars you can visit www.motors.co.uk, which has a wide selection across several models, including lots of French models.