Now Mii comes with automatic gearbox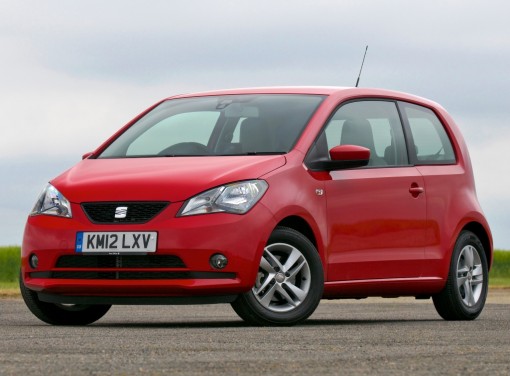 SEAT is boosting the appeal of its Mii by bringing out a version with an automatic gearbox.
Already claiming class-leading interior space and versality, the addition of the automated manual gearbox is sure to prove attractive for those looking for a little more luxury.
In fact, the new sequential transmission boosts fuel consumption figures. The Mii Auto returns 2.7 more miles per gallon than the Mii Sport, which comes with the same one-litre 75PS engine, albeing with a manual gearbox. This increase in fuel efficiency also results in a slightly lower CO2 emissions figure.
SEAT claims all versions of the Mii return excellent fuel economy figures, but say that the addition of and ease afforded by the automatic gearshift not only doesn't have to hurt the efficiency, but actually boosts it.
The Mii Auto boasts average fuel consumption of 62.8mpg and a 105g/km CO2 rating, compared to the manual equivalent's 60.1mpg and 108g/km.
Based on the manual five-speed gearbox, the automated version does away with a manually operated clutch, instead utilising an electric motor linked to a pair of electromechanical actuators to handle gear changes.
The result is a gearbox with the operation of a traditional automatic transmission, but with light weight and compactness more akin to a manual unit; at around 30kg, the entire gearbox weighs only three kilograms more than the Mii's five-speed manual.
The gearbox is only available with the 75PS engine and in SE trim, making Mii Auto a standalone model. There are currently no plans to offer it with the lower powered 60PS engine (with which it shares identical average economy and CO2 figures).
Performance is only marginally affected by the loss of a manually operated clutch, with the Mii Sport's 13.2 second 0-62mph benchmark increased slightly to 13.9 seconds in the Mii Auto. Top speed remains at 106mph.
There are only three gearbox settings for drivers to choose from: neutral (N), drive (D) and reverse (R). Unlike most automatic gearboxes, it has no 'park' setting, and there is no 'crawl' function when the brake is released; if the car is switched off while in drive mode, first gear is automatically engaged. The driver has the option to manually select gears using the lever.
The Mii Auto comes in both three- and five-door body styles and is available to order now, priced at £10,390 and £10,740 RRP OTR respectively. The first cars will hit the road in early November.
SE specification endows the stunning city car with 14-inch 'Silva' alloy wheels, a leather steering wheel and gear knob, a gloss white dashboard panel, chrome dial and switch surrounds, and heated electric door mirrors — in addition to the air conditioning, electric front windows, electronic stability control, remote central locking and six-speaker stereo that come as standard on Ecomotive trim.
Every Mii ordered before the end of September comes with a free SEAT Portable System, the innovative full colour, high-definition touchscreen infotainment unit that includes satellite navigation, Bluetooth hands-free phone operation and full stereo integration. Its RRP is £275.
With SEAT's Solutions finance packages, a Mii can be had for as little as £139 per month with a £139 deposit (Mii 1.0 S), or £159 per month with zero deposit (Mii Ecomotive).
With Solutions, a Mii Auto is available for £181 per month, over a 42-month term, with no deposit.
For more information in the SEAT Mii Auto, finance offers, or any queries regarding products or press events, please contact the SEAT press office using the details listed below.