Give your motorhome real Carisma!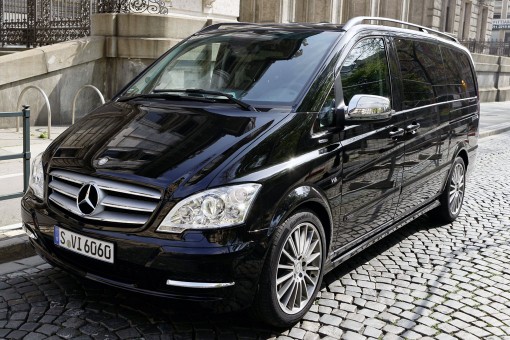 IT may seem a little trite to describe the latest offering from Carisma Auto Design as a camper.
Could you use the world glamper? Many people love the outdoors and find owning a motorhome a fantastic way to see the world. But there's no need to rough it.
And Carisma have taken the Mercedes-Benz Viano and turned it into a little piece of luxury on the move.
With its high levels of craftsmanship and exotic materials, Carisma can create the perfect Viano motorhome for your tastes and pack it with equipment.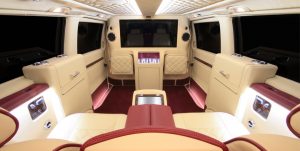 Whether the requirement is for discreet luxury travel that takes away the stress of travelling by car, or if the need is for a fully functioning office on wheels, Carisma redesigns and revolutionises the interior of this already premium vehicle, which is available on a new Viano or to existing Viano owners, with an official agreement with Mercedes-Benz for a global warranty on export sales to select countries worldwide.
No two Vianos from Carisma Auto Design are ever the same. The specification and design of each conversion is totally unique, meeting the individual customer demands and forms part of the completely confidential relationship between Carisma and its clients.
The leather used in a Carisma Viano is carefully sourced from barbed-wire free environments to ensure pristine hide and it is complemented by a choice of real wood veneers, hand-built and fitted to the vehicle by a team of some of the best English craftspeople.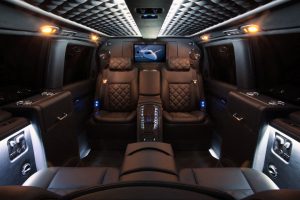 Carisma's specialist focus on the vehicle's interior ensures that there is no hint from the outside of the special environment within.
You can choose from a range of multimedia options to suit your every need. The Viano V1 features on board Windows or Apple operating systems, Wi-Fi, and Bluetooth to ensure you are always connected when on the move with audio equipment from Bang & Olufsen to provide the ultimate travelling experience.
Company sales and marketing director  Clive Drake said: "The Mercedes-Benz Viano conversion is our flagship model, as it is the ultimate in discreet luxury travel. Many of our clients are high-profile heads of states, celebrities or important business people, it is therefore not always possible for them to travel around in a conspicuous luxury limousine, however they still want the luxury and comfort that is provided by such a vehicle, this is where the Viano from Carisma comes in.
"Satisfying special and unusual requests is a key part of our specialist skills and services. Clients come to us because they know that we can achieve the impossible and deliver a vehicle to them that exceeds their expectations.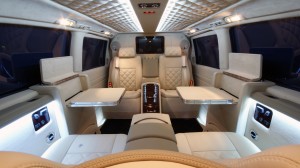 "Trust me, we've been asked to incorporate some truly outlandish features, but we still manage to integrate them seamlessly into the vehicle's interior. We are not limited to the Viano and alternative vehicle conversions are shown on our website," Clive continued.
Among some of the recent request have been solid crystal ash trays and champagne flutes, integrated premium pen sets with tailored housing, customised seat embroidery, 42-inch televisions and refrigeration units. All these and much, much, more have all been tastefully hand crafted into vehicles over Carisma Auto Design's 14-year history.