Now you can shell out on an MG B body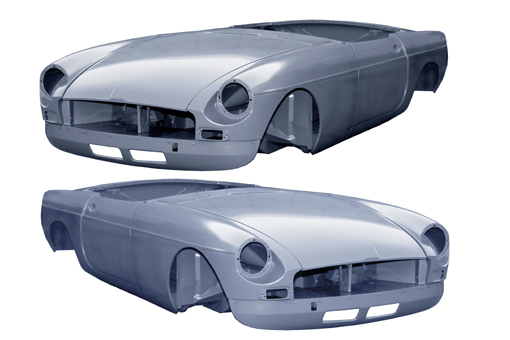 ONCE a classic, always a classic, if you can manage to keep it on the road!
Often owners of older vehicles can source parts quite easily, but replacement body panels can be another issue altogether.
However, if you own an old MG or Mini, you are in luck. This year is the 25th anniversary of the introduction of British Motor Heritage's (BMH's) replacement bodyshell for the ubiquitous British sports car.
BMH was established in 1975 to support the owners of classic British marques by putting genuine components back into manufacture; using original tools wherever possible. To date it has built over 6,000 replacement bodyshells for the MGB, MGR V8, MG Midget, Austin Healey Sprite, Triumph TR6, original Mini and Mini Clubman, as well as thousands of individual replacement panels.
As originally supplied, the product was only available minus the bolt-on front wings, doors, bonnet and bootlid. However the accurate addition of these parts proved too much for the average enthusiast, so fully fitted shells became the standard sales option, and BMH nowadays offers a comprehensive range of no less than 12 roadster and 10 GT variants.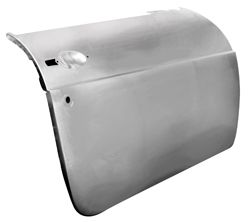 It has already manufactured one run of MGB bodies this year, however, there is still time to place an order for the next one, the results of which will be delivered in October. The company is also laying down a batch of MG Midget shells for August delivery, orders for which are now required urgently and, as this is a bi-annual production, there will not be another opportunity to purchase until 2015!
Finally, two batches of Mini bodyshells are being created too, one for May delivery and one for December distribution.
After much planning, BMH has taken the plunge and produced some aluminium skin panels for the MGB – products that should be of particular interest to the racing fraternity. The first sets of aluminium door skins are now in stock and priced at £145 each (inc VAT). The part numbers are HMP113207 for the lefthand one and HMP113208 for the right.
The company has also manufactured some aluminium boot skins priced at £185 each (inc VAT). They are available direct from BMH by phoning +44 (0)1993 707200, through the internet from www.motoringclassics.co.uk, or from any British Motor Heritage Approved Specialist, details of which can be found at www.bmh-ltd.com.