Motor sports complex up for sale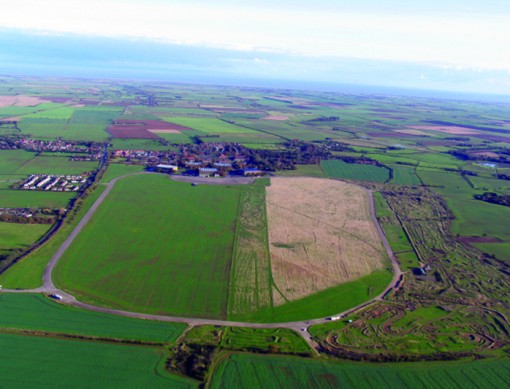 IT'S many a petrolhead's dream but few have the opportunity to live it. Owning your own motorsport venue.
But now, if you have deep enough pockets (or enough of you club together) you could get your hands on an established track and off-road course with potential to grow even bigger.
The rare opportunity comes as one of the UK's most popular driver experience and motorsport venues — Manby Motorplex, near Louth in Lincolnshire  has gone on the market. And all you need to do is put in an offer over £3.5 million!
The stunning, huge, multifaceted and incredibly well-equipped 440 acre site currently operates as a successful motorsport venue and driver experience/training centre offering skid pan, rally and 4×4 school, artic HGV experiences, tank driving days etc. to both private and corporate clients.
Offers have been received for the site for agricultural use, but the seller is keen to maintain Manby as a motorsport venue. The Motorplex site includes:
•130 acres for motorsport use and a rich array of driver training experiences including over 100 acres of amazing rough terrain off-roading ground, more than five miles of loose surface special stages for rallying including '1000 Lakes' style high speed 'yumps' and banked camber bends, a huge skid pan course and tank/HGV/army vehicle/bus driving areas.
•25 acres of concrete including a 2.3-mile perimeter road/circuit.
•Planning permission for use as a performance driving centre and Showground since 1990.
•Its own airstrip.
•Over 300 acres of prime agricultural land (currently rented out at c£140 per acre, giving a superb revenue stream).
Manby Motorplex was developed over decades from farmland by MD James Tointon, who has a passion for motorsport and driver training and has taught the likes of WRC and gymkhana star Ken Block and various top clubman rally drivers over the years at Manby.   Mr Tointon said: "It's incredibly sad to be selling Manby Motorplex. It has a high agricultural value, but we have split the site into lots, so the motorsport side could be purchased separately. I'd be very happy to see it run as a motorsport venue, having worked so hard to keep it as a motorsport and motoring venue for all these years.
"In an ideal world, I'd like to see someone buy the site, develop its massive potential and keep running the popular events, school activities and all we already do here, and keep on the excellent staff. It's a truly special, unique place and it would be a shame to see a great motorsport venue lost to be developed as housing or turned back to all agriculture, after years of hard work and investment."
The stunning, incredibly versatile site in the valleys just south of the busy market town of Louth in Lincolnshire has been used for motorsport since the 1980s, including: Car rallies, 4×4 trials and challenges, competition safaris, hill rallies, rallycross, supermoto, moto x, motorcycle enduros, grasstrack and quad racing.   And this motorsport activity is in addition to the skid pan/rally/4×4/HGV school and fun/corporate driver experience days like double decker buses, tanks, diggers, bulldozers, army vehicles and more for companies like Red Letter Days and Virgin Incentives, as well as to Manby's own extensive database of clients.
Manby has also been used as a test venue for the development of major manufacturer vehicles, rally cars, road cars, 4×4 off-roaders and more over the past three decades. And it's a very popular venue for film and TV crews including both Top Gear TV and D-Motor and Turbo TV in Germany as well as members of the media as a location.
Additionally, Manby used to hold the popular Wheels Shows in the 1990's, attracting over 35,000 visitors to one show with 8,000 exhibitors, competitors and traders staying on site and 14 different motorsport events taking place simultaneously —­ including 4×4 trials, comps, moto x, supermotos, grass track racing, mud runs, tractor pulling and even lawnmower racing. The spacious site has also held classic cars shows, custom vehicle shows, tank and heavy vehicle trials and popular car boot sales, to name but a few events.
As well as the motorsport, driver school, events and agricultural rental activities on site, there is also potential planning permission for motorsport-related industrial estate units, a clubhouse, further roads for motorsport and even eco homes (the site was once short listed as the UK's first venue for a 5,000 home eco town).
Manby Motorplex also includes an old RAF control tower, spacious workshops and storage and an operations centre – currently being used as a base for the driving school and motorsport business activities.
The site is being sold for personal reasons, to settle a divorce and James Tointon, Manby MD says: "It is with great sadness that we are selling the site and business. I've developed the off-road area, rally stages and motorsport and motoring activities from scratch over the years more as a hobby, than a business and people love it here. I've lost
count of the 1,000's of incredibly positive comments we've had for our unique courses and for the venue – including from World Rally driving star, Ken Block."