MG6 sales off to promising start as dealers open doors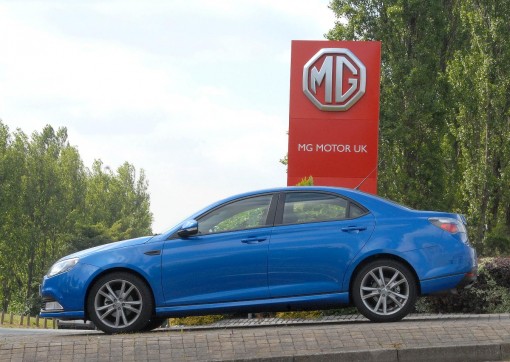 REBORN MG is reporting a good start for its new dealers who sold cars on the first day they opened.
This means the MG6 Magnette models will be hitting road wearing the new 12 plates.
One dealer, Pinkstones MG, in Stoke-on-Trent took two orders for the award-winning MG6 on on its first day and Rivervale, in Brighton, sold a car to a lady customer who only popped along to the opening day out of curiosity!
Sales Manager at Pinkstones, Steve Wild, said: "We had a really busy weekend and sold a Union Blue MG6 GT in S trim and Granite Grey SE model. We also had more than 20 test drives and lots of interest and enquiries.
"People who hadn't seen the car before were impressed with the styling, handling and the value for money."
Allan Hubbard, General Manager at Rivervale in Brighton, was amazed with his sale on Saturday. He explained: "A lady came along in her MG TF sports car just with the intention of supporting the opening event.
"She said she was curious about the new MG. But once she had driven it she was instantly won over by it. She got more and more enthusiastic and placed an order there and then!"
On the road prices for the MG6 GT fastback start from £15,495 and rise to £18,995. The MG6 Magnette sports saloon range from £15,995 to £19,995. However the current MG 5,4,3,2,1 offer gives savings worth more than £1,000 on the list price.
Both the award-winning MG6 GT and the MG6 Magnette sports-saloon are designed and engineered at the MG Birmingham factory where final assembly of the UK models also takes place.
The MG6 won the What Car? 2012 Security Award. Two racing versions of the MG6 GT will compete in the 2012 Dunlop MSA British Touring Car Championship with double champion Jason Plato and rising race star Andy Neate piloting them at BTCC events around the country this year.