Cadwell's Chris Curve run-off doubles in size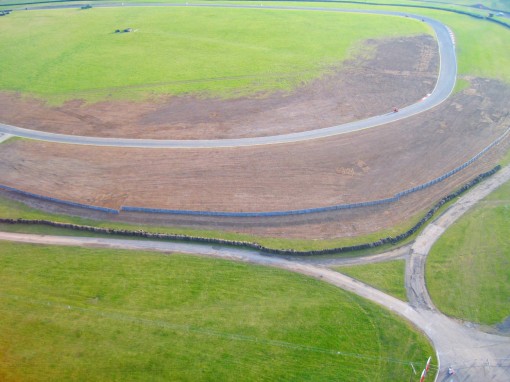 MORE work has been done at Cadwell Park to improve safety, this time with the addition of new run-off areas at Chris Curve.
The work, which owner MotorSport Vision says highlights the company's continued investment in safety, has completed a major improvement project at the famous Lincolnshire circuit.
The improved run-off area at Chris Curve has been designed to increase safety for competitors and trackday participants.
Before the busy season gets under way at Cadwell, the barrier has been realigned along a 240 metre stretch at Chris Curve, increasing the run-off area by over 20 metres – effectively doubling the distance between the track and new safety barrier.
As well as increasing the size of the run-off area, a major ground works project was required to raise its level to match that of the circuit, which involved movement of over 4,000 tonnes of material.
MSV's other improvements to Cadwell Park since 2004, when MSV took over the circuit, have seen similar run-off development projects at Barn Corner, the Hairpin, Hall Bends, the Gooseneck and the exit of Chris Curve.
The first major event of the 2012 season at Cadwell Park is the HSCC Wolds Trophy meeting on 21-22 April.
For further details, call 0843 453 9000 or visit www.cadwellpark.co.uk.