Mazda MX-5 is most reliable sports car you can buy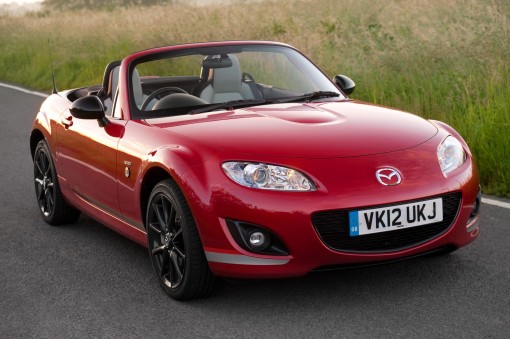 IF you want to buy a reliable sports car and be confident in the knowledge that it won't break down, then buy an MX-5.
A reliability study of more than 50,000 cars found that Mazda's MX-5 is the most reliable car in Britain.
Mazda MX-5s built after 2005 recorded a failure rate of only four per cent – the lowest of all cars in the 2012 survey – compared to the next nearest open-top model at 15 percent.  The top three places were filled by MX-5s built between 1998 and 2005, with a reliability index rating of 32, and the Peugeot 206CC, built between 2000 and 2007 with a  reliability index rating of 39.
Impressively, 96 per cent of the MX5s were trouble free, giving the MX-5 a Reliability Index (RI) score of eight (the lower score, the better the car), while the national average score for individual models was 100.
The MX-5 has been on sale for over 20 years and has become the 'world's best-selling two-seater sportscar'. It has also proved its reliability on the race circuit, competing in the Britcar and GT Championships and embarassing much more expensive and exotic machinery in the process.
"It's no surprise that the MX-5 scored so highly in the What Car? annual survey," said David Wilson-Green, Aftersales Director, Mazda UK.  "The Mazda MX-5 has won many awards over the years and regularly achieves excellent reviews in the national media for the pure driving enjoyment it provides and its distinctive good looks.  Our Japanese brand is renowned for its engineering expertise and for its remarkably reliable models, which is one of the reasons we have so many loyal customers."
The reliability survey is carried out annually by What Car? magazine.