Chris Evans' CarFest so good they're doing it twice!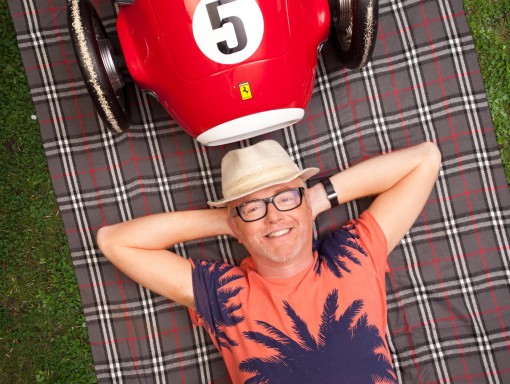 ANYONE who's a Chris Evans fan  will have heard about CarFest – but this is no longer the whacky presenters pipe dream – it's about to become a reality.
CarFest is not one, but two weekends, one in the south of England, and one in the North, well Cheshire, anyway!
The first is at  Laverstoke Park Farm, in Hampshire (25-26 August) and the second at Cholmondeley Castle, in Cheshire (8-9 September), a venue which is rapidly becoming the Goodwood of the north.
The BBC Radio 2 presenter came up with the CarFest idea after giving up bread for Lent to keep him away from the larder.
After announcing his masterplan to combine all the things he loves, fast cars, great food and music, to his early morning breakfast show listeners, all 20,000 tickets to the Laverstoke Park Farm event were sold out within minutes of being put on sale.
To meet the clear demand, a second venue at Cholmondeley Castle was announced, and again, the tickets sold quickly, although a licence extension now means a few more tickets are available.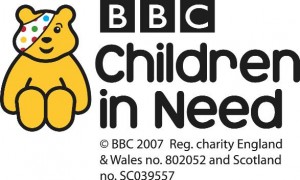 Both events will also raise money for BBC Children in Need.
"It's getting quite scary," admitted Evans. "I had this crazy CarFest idea back in March and since then everything has gone completely bonkers. We've sold thousands and thousands of tickets, launched a second event in the north, been overwhelmed with offers for super-duper cars, some of my favourite live bands plus fabulous food and now the clocks are ticking down. Boy, from a personal and selfish point of view, this really is going to be good. It's my kind of festival – I'm just hoping everyone else agrees with me, the sun shines and that we raise humongous amounts of money for BBC Children in Need as, after all, that's what all this fantastic fun is really all about."
Both Laverstoke Park Farm and Cholmondeley Castle already have strong automotive links. The former is renowned for its organic food and is owned by 1979 F1 World Champion Jody Scheckter while the latter is famous in motoring circles as the glorious setting of the annual Pageant of Power. Now their respective reputations will be furthered as the country's first two venues to host one of Evans' dazzling CarFests.
STARS OF THE SHOW
• Chris' Magnificent Seven: Ferrari 275 GTB; Ferrari 288 GTO; Ferrari F40; Ferrari 512 Testarossa; Ferrari 599 SA Aperta; Ferrari FF and Ferrari 458 Spider.
• European Supercars: Lamborghini Aventador; McLaren MP4-12C; Porsche Carrera GT; Aston Martin DBS; Mercedes SLS; Maserati MC Stradale; Ferrari 458 Spyder.
• US Supercars: Shelby Mustang; Ford GT; Dodge Viper ACR; Chevrolet Corvette ZR1; Saleen S7 Twin Turbo and SSC Ultimate Aero.
• Far East Supercars: Nissan GTR; Honda NSX; Mazda RX7; Nissan Skyline R35 GTR; Toyota Supra Twin Turbo; Lexus LF-A and Subaru Impreza R1.
• Motorsport: Marussia F1 car; WRC car; BTCC car; Bowler Nemesis; Silk Cut Le Mans Jaguar; Pikes Peak Peugeot 405 T16 and Radical.
• £1 Million or More: Aston Martin One-77; McLaren F1; Ferrari Enzo; Bugatti Veyron; Lamborghini Reventon; Pagani Zonda Cinque and Koenigsegg Agera R.
• Group B Rally Cars: Audi Quattro S1 E2; Lancia Delta S4; MG Metro 6R4; Ford RS200; Peugeot 205 T16 E1; Renault 5 Maxi Turbo and Toyota Celica Turbo.
• Historic F1: Williams-Renault FW18 (Damon Hill's 1996 Championship winner); Benetton B192 (Michael Schumacher's 1992 maiden grand prix winner); Lotus 101 (Nelson Piquet's 1989 car); Lotus 72 (Emerson Fittipaldi's 1972 Championship winner); Lotus 80 (Mario Andretti's 1979 car); Brabham BT42 (Carlos Reutemann's 1973 car); Brabham BT7 (Jack Brabham's 1964 car) plus an ex-Jody Scheckter Ferrari.
• Design Classics: Lamborghini Miura; Aston Martin DB4; Jaguar E-type; Mini Cooper S; Citroen DS; Mercedes SL Gullwing and Ford Mustang GT390 Fastback.
• Gorgeous: Maserati MC-12; Ford GT40; Alfa Romeo 8C Cloverleaf; AC Cobra; Jaguar XJ220; Aston Martin V12 Zagato and Pagani Huaya.
• Unusual: Superbike; Carver One; JCB Dragster; Sinclair C5; KTM X-Bow; Peel P50 and VW Beetle V8.