Jaguar sinks teeth into yet another accolade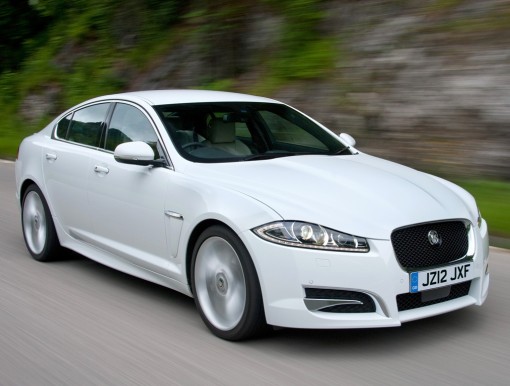 AFTER winning a whole string of awards lately, Jaguar has now added another prestigious title to its range!
The annual UK Vehicle Ownership Satisfaction Study (VOSS) compiled by JD Power in conjunction with What Car? has declared the company to be the number one motor manufacturer.
The title was claimed after the survey evaluated almost 18,000 drivers who had owned their cars for an average of two years.
Every aspect of vehicle ownership was rated from performance, design and comfort to quality, reliability, cost of ownership, economy and dealer service satisfaction. The resulting data allowed the study to be the most comprehensive of its kind.
As well as heading the rankings for manufacturers, Jaguar was also successful in the individual categories.  The XF gained 15 places within 12 months to claim the 'Executive Car of the Year' title.
The 2012 result marks the culmination of a steady rise in owner satisfaction, Jaguar having finished third in the 2011 survey.
"This is a great accolade for everyone at Jaguar," said What Car? editor-in-chief Chas Hallett. "This study shows that customers are really satisfied with their Jaguars, a hugely important feat for any carmaker."
Jeremy Hicks, managing director of Jaguar Land Rover UK, commented: "To be awarded the Number One spot by JD Power is a huge honour – not only for the staff of the 90 Jaguar dealers in the UK but for the circa 2,000 employees at the Castle Bromwich factory and the talented designers and engineers based in Warwickshire whose determination, attention to detail and commitment to quality have delivered this result."
Grant McPherson, director of operations at Jaguar Castle Bromwich, added: "Every member of the Castle Bromwich team, including our suppliers, aims to exceed the expectations of our customers. This Award is fitting recognition of their outstanding efforts over the years.
"Quality is at the heart of the Jaguar manufacturing process and it's encouraging to see we are headed in the right direction. We will continue to apply our focus on improvement and the delivery of premium quality products as we look ahead to the next Jaguar models to come onto the market, including the new XF Sportbrake and F-Type."
Jaguar continues to perform strongly in the UK with a 56 per cent rise in sales reported in April 2012.