Infiniti's name game strategy is bang on Q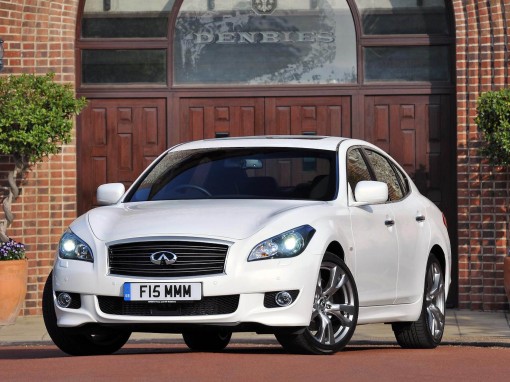 IT'S all change at Nissan's premium brand as Infiniti plays the name game with a new naming strategy for all its cars.
The first model to carry the marque's new badge as the company plays the name game will be the Q50, an all-new premium sports sedan to be unveiled at the Detroit Motor Show next month.
From then on, all Infinitis will be simply prefixed either by Q – for sedans and convertibles, or QX, for crossover and SUV models, and each will be further identified by a double digit representing hierarchy within the range.
The new names will be introduced gradually within the existing G, FX, EX and M product line-up, as new model year variants are introduced, while next-generation Infiniti models which will carry Q and QX badging from the outset.
This strategic change comes as Infiniti embarks on ambitious growth plans, including significant expansion of the vehicle portfolio.
Company chief Johan de Nysschen said: "Over the past few months, we have talked at length with our retailers, customers and business partners about our brand.
"The need for a new identity and direction to promote consumer familiarity with our model range as we expand the portfolio became evident.
"After exhaustive research and evaluation, we concluded that 'Q' captured the inspiration within the next generation of Infiniti models, as well as emphasising our performance credentials while harking back to our heritage with the Q45 – Infiniti's first iconic flagship product in 1989."