Ford Transit Custom is named Van of the Year 2013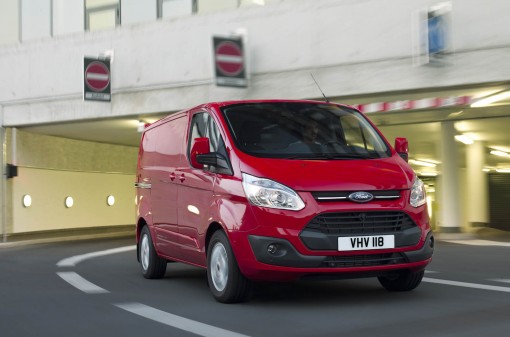 FORD'S new Transit Custom has landed the title of Van of the Year in the 2013 What Van? Awards.
The Transit Custom, Ford's new medium-sized offering, impressed the judging panel with its interior and exterior quality, as well as innovations new to the light commercial vehicle scene.
And in a double strike, the blue oval brand also picked up the Medium Van of the Year with the Transit Custom while its new generation Ranger scooped the Pick-up of the Year crown.
Vauxhall took a trio of prizes, its Ecoflex efficiency technology claiming the Green Award, while the Corsavan won the Small Van of the Year prize and the Combo shared the Light Van of the Year Award with the Fiat Doblo Cargo, on which it is based.
The Iveco Daily retained its Large Van of the Year crown, and Mercedes-Benz collected two awards, one for its efforts in bringing new levels of safety to the light CV arena, and the other for its all-wheel drive Sprinter 4×4.
A pair of exciting new products rounded off the awards. Mini's long-awaited return to the light van arena with the new Clubvan won the special Editor's Choice prize, while the Innovation Award was handed to Emerald Automotive for its work in developing a range-extender electric van.
What Van? Editor Paul Barker said: "The new Transit Custom does the name and heritage of the UK's dominant van proud by improving vastly over its award-winning predecessor, particularly in terms of innovation and interior quality, which is superior to anything van drivers are used to."
"Replacing the vehicle that dominates the UK market was never going to be easy, but Ford has certainly produced the goods and deserves continued success."