Glitzy opening night for Infiniti Centre Stockport
As Infiniti opens its largest European showroom in Stockport, wheelworldreviews editor DAVID HOOPER attends the opening night and reports on the latest developments.
LUXURY performance carmaker Infiniti opened the doors of its largest European sales centre at Stockport, near Manchester, in a glitzy, star-studded evening.
This six-car showroom is the company's fifth Infiniti Centre in the UK, with the sixth due to open on October 20 in Leeds, giving this up-and-coming car brand an increasingly strong presence in the north of England.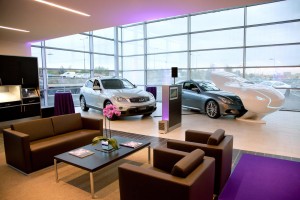 The event was attended by a host of celebrities from the popular TV series Emmerdale, as well as football and rugby stars, all keen to find out more about this exciting new brand of car which has only been on sale in the UK since 2008, and is still a rare sight on our roads.
Lisa Ford, the company's chief operating officer welcomed guests to the opening evening, before handing over to Infiniti's European and Middle East vice president, Bernard Loire, who talked about the company's success in America, and the decision to launch the Infiniti brand in Europe.
It became clear that if Infiniti was to become a global brand, it had to have a presence in Europe, which led to the very first European Infiniti Centre opening in Paris, in 2008.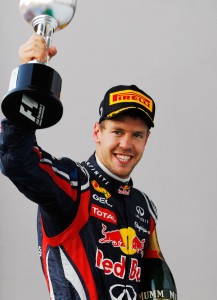 The company initially launched its range with powerful V6 and V8 petrol engines in its cars, but quickly introduced diesel engines to most of its range. For the future, a recently announced tie-up with Mercedes-Benz will see the introduction of four-cylinder petrol and diesel engines, and the launch of an Audi A3-sized model, giving Infiniti representation in the important C Segment of the market.
Infiniti has been quick off the mark in making an impression, and is already in the Guinness Book of World Records for having the fastest accelerating full hybrid car, the M35h, which can hit 0-62mph from a standing start in 5.5 seconds before reaching a top speed of 155mph.
The chairman of Mana Premiere Automobiles Ltd, Hisham Al Mana, from Qatar, explained that Infiniti has built its reputation in the Middle East and America by providing outstanding customer service fitting of a luxury brand, something it is replicating here as it works towards its goal of having 10 Infiniti Centres in the UK covering the main centres of population by 2015.
Visitors were also treated to the international debut of the work of the first finalists from the Infiniti Digital Art Competition and were able to vote for their favourite piece of art.
The company's catchphrase is "Inspired Performance", and motorsport fans will have noticed Infiniti branding on Red Bull Racing's F1 cars this season, a collaboration which is benefiting the race team, and the road cars, through the development of hybrid techn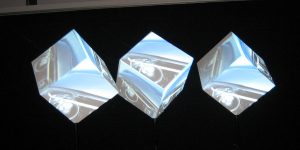 ology like KERS (Kinetic Energy Recovery Systems) which provides a direct link between the road and race cars. A brief video message from Red Bull's Sebastian Vettel, Formula One's newly-crowned double world champion and Infiniti's brand ambassador, wished the new Stockport dealership well. One of the team's F1 cars made an impressive sight in the showroom, its sheer size surprising many visitors.
Infiniti's regional director for Europe North, Tony Lewis, said the company is aiming to eventually sell 20,000 cars per year, which is a relatively small number in terms of cars sales, but explained that it will ensure a degree of exclusivity for customers.
Be in no doubt Infiniti is on the road to success in the UK, and as more Infiniti Centres open and awareness of these luxury cars grows, it is certain to attract conquest customers from rival brands like Porsche, BMW and Mercedes in increasing numbers.
• Infiniti has revealed that due to public demand it will produce a limited number of the Sebastian Vettel designed FX Crossover – Click here for the full story: http://wheelworldreviews.co.uk/?p=4483