Fuel-saving boost from Audi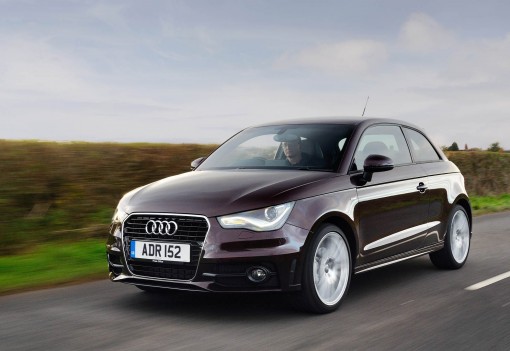 AUDI has expanded its A1 and A3 ranges to include new high-tech Cylinder-on-Demand petrol models offering up to 60.1mpg.
The new models, which start from £16,740, are capable of making a near seamless switch between two and four cylinder operation in as little as 13 milliseconds.
And while these advanced petrol-powered models can cruise frugally along, they can also draw on 140PS of punch when required.
Prices are from £16,740 in the A1 and £20,055 in the A3, meaning the new 1.4-litre TFSI CoD models carry a premium of £850 over their 1.4 TFSI 122PS equivalents in both line-ups, making them attractive alternatives to the 2.0-litre TDI variants.
All versions of the A1 and A1 Sportback are equipped initially with the seven-speed S tronic twin-clutch transmission, and the A3 and A3 Sportback with a six-speed manual gearbox.
Both transmissions will, however, become available for all A1 and A3 CoD models later this year.
Acceleration figures are 0-62mph in 7.9 and 8.0 seconds in the A1 and five-door A1 Sportback equipped with S tronic transmission while the A3 and A3 Sportback with manual transmission complete the sprint in 8.3 and 8.4 seconds. Top speeds are 132mph in all.
As for economy the Sport, S line and Black Edition versions of the A1 can return up to 60.1mpg, equating to a CO2 output of 109g/km.
A1 Sportback Sport versions also match those figures, while S line and Black Edition versions of the five-door run them close with 57.6mpg potential and 113g/km output.
Cylinder on demand technology made its debut in the S6, S7 Sportback and S8, and has also just benefited the new RS 6 Avant and RS 7 Sportback.
When applied to the four-cylinder engine it shuts down the second and third cylinders under low and intermediate loads and when coasting.