Fiat launches Facebook page for outdoor enthusiasts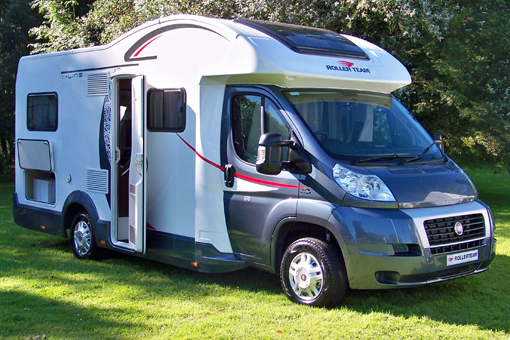 A FIAT chassis is the choice of many motorhome makers and buyers alike.
Now fans of Fiat-based recreational vehicle have a Facebook page to call their own.
Fiat Professional has launched the Fiat Ducato Camper fan page as a new virtual meeting place for fans of  outdoor living, confirming its focus both on social networks — they have been present on the main channels such as Google+, Facebook and YouTube for a long time — and on the increasing number of fans of motorhome holidays.
In particular, with Fiat Ducato, the brand presents itself not only as an expert and leader in chassis production — more than two out of three motorhomes  sold in Europe are created on a Ducato base — but as promoter of a system of integrated product services of excellence that accompany customers in their trouble-free, enjoyable and eco-friendly travelling experience.
It provides them with information, services and hi-tech solutions, from the 'Fiat Ducato Camper Mobile' application and www.fiatcamper.com website to the exclusive freephone number and a service network widespread throughout Europe. And today, with its most 'social' vehicle, the motorhome on a Ducato base, it is launching an active dialogue between the brand and leisure enthusiasts.
Currently available in Italian and English, the Fiat Ducato Camper fan page on Facebook allows users to interact, comment and participate on the page itself with images and stories about their travels.
The motorhome owner community  can also find information and interesting facts on the Fiat Ducato, a 'born to be a motorhome' model as it has been conceived and developed in collaboration with the leading European motorhome manufacturers ever since its design stage.
This is how a product that meets all the converter's requirements was born. Given the possible combinations of bodies, capacities and engines, a record 700 motorhome-specific versions can be achieved, a third of the Ducato's total versions.
The page is a perfect response to the growing interest that Fiat Professional customers have shown in the new digital services, backed up by an online survey on the website www.fiatcamper.com, where users have expressed their approval for a Facebook page dedicated to the world of Ducato motorhomes.
With over 35,000 hits per month, www.fiatcamper.com is being visited in increasing numbers by motorhome owners all over Europe who are looking for services, information, technical details, news and events, not to mention specific functions such as the "chassis check" that lets them verify whether their motorhomes are up-to-date with the latest technical set-ups.
Other widely used website functions include the "Find a service centre" option, which allows you to search quickly by country — extremely useful for those planning a trip who are looking for the up-to-date list of service centres located along their route.
'Fiat Ducato Camper Mobile' has also met with great success. It is the smartphone (Android and IOS) application that has already exceeded 16,000 downloads and is available free of charge in Italian, English, French, Swedish and German. An application rich in utilities and contents, it will accompany Fiat Ducato customers through 14 European countries, offering information on campsites, parking areas and places of interest to tourists, as well as the option to contact their nearest dealer, Customer Care or roadside assistance.
In short, Fiat Professional is presenting itself to leisure time lovers as a true 'travel companion' that considers every aspect of the motorhome holiday by providing information, services and solutions through both the new digital tools and the more traditional — though always helpful — freephone number: 0080034281111 (alternative: +39 0244412160).
It is an exclusive service for this customer category and is active 365 days a year, 24 hours a day, with employees who speak 13 languages.