Electric BMW i8 named Car of the Year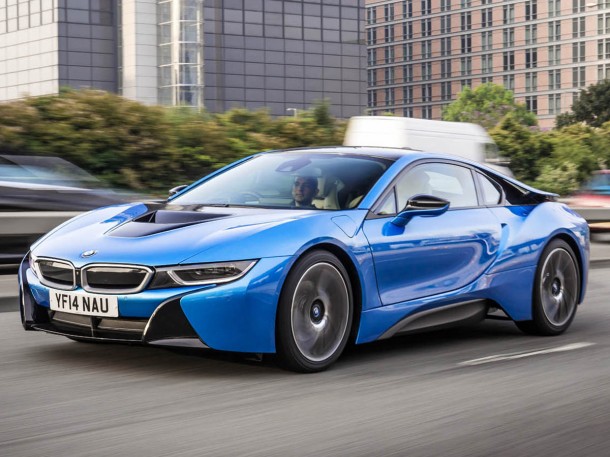 ELECTRIC supercar the BMW i8 has been crowned UK Car of the Year for 2015.
The stylish four-seater beat off serious opposition from the likes of Porsche and Jaguar to take the Performance Car category before landing the overall vote too.
Awards chief John Challen said: "The automotive industry has seen many hybrid models in recent years, but nothing quite like the i8.
"The term game-changer is sometimes overused when talking about new cars, but in the case of the i8, it is totally justified.
"The latest 'i' model completely redefines the performance car segment, and is helped by a hybrid powertrain that is really quite special."
In the Car of the Year class, which included vehicles ranging from the Volkswagen Passat Estate to the Rolls-Royce Ghost, 14 of the 27 judges chose the BMW as their winner.
Nearest challenger was the Citroen C4 Cactus, followed by the Renault Twingo in third place.
Two manufacturers enjoyed a double celebration – Porsche courtesy of its Macan 4×4 and Boxster GTS soft-top, and BMW with the i8 and 2 Series Active Tourer.
There were 12 vehicle categories in all and the full list of winners is: Best City Car – Renault Twingo, Supermini – Skoda Fabia, Small Hatch – Citroen C4 Cactus, Family Car – Ford Mondeo, Executive Car – Mercedes-Benz C-Class, Luxury Car – Rolls-Royce Ghost, Estate Car – Volkswagen Passat, MPV – BMW 2 Series Active Tourer, 4×4 – Porsche Macan, Coupe – Jaguar F-TYPE, Open Top Car – Porsche Boxster GTS, Performance Car – BMW i8.