Crazy as Golf clocks up 450,000 miles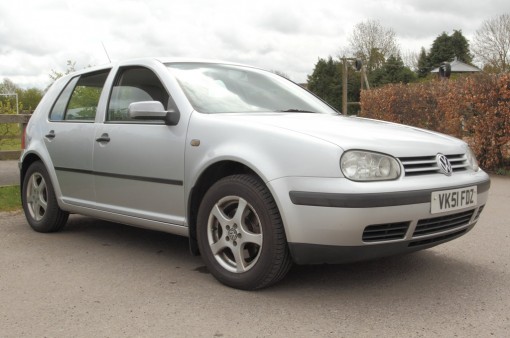 ALTHOUGH Volkswagen has a reputation for build quality and reliability, surely even they were surprised when they heard about Roy Dyson's Golf.
Even by the German marque's standards of longevity, his Mk IV Golf S TDi really stands out. It has now clocked up 450,000 miles! And he didn't even buy it new.
Back in 2001 Roy retired and moved down to Devon from Lancashire. With family and friends up north, Roy and his wife Doreen knew they would be doing a few extra miles, so, while visiting one of his sons in Cirencester, he came across a silver Golf S TDI from Northfield Volkswagen.  That was in May 2002, at which time it had only 6,021 miles on the clock.
The couple embarked on many day trips and weekends away, along with their frequent journeys back to Lancashire, and the mileage soon began to accumulate, with 30,000 being achieved by December of the same year.  The 100,000-mile mark was recorded during July 2004, 150,000 miles were reached in June 2005, the 200,000-mile mark was achieved in August 2006, and the quarter million mile mark passed by in June 2007.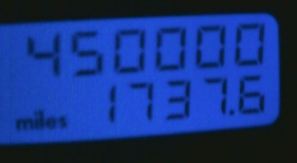 However, shortly after clocking up 300,000 miles, the Golf suffered its only recorded breakdown, when a failed alternator was replaced by the AA at the roadside.  Indeed, Roy recalls that the only time the car didn't make it home under its own power was during the winter of 2010, when the couple were trapped in a snowstorm and spent the night in the car.  The weather was also responsible for the car's only accident, when it slid on ice and the nearside rear door was damaged.
Apart from regular oil changes and attention to the braking system, the car needed very little attention thereafter and, impressed by the Golf's reliability, Roy's local service centre, Babbacombe Garage Services, gave it a complimentary service at 440,000 miles.
With the total mileage having just passed 450,000, the car still has its original engine, the cylinder head has never been parted from the engine block, it uses very little oil between services and it still averages 54 mpg using regular diesel from BP.  Inevitably the car has had a couple of clutches, several sets of brakes and wheel bearings, regular cambelt changes every 60,000 miles, and quite a few sets of Michelin Energy tyres.
Roy hand washes the car every two weeks, and puts the reliability and longevity down to regular servicing and having parts replaced as soon as they are showing signs of wear, rather than waiting until things break or fall off.  It's a real testament to Volkswagen build quality and durability, as well as demonstrating the value of regular servicing, and all the signs are that the Golf will still be running just as strongly when it reaches the 500,000-mile mark, some time next summer…