Classic beauties set to battle it out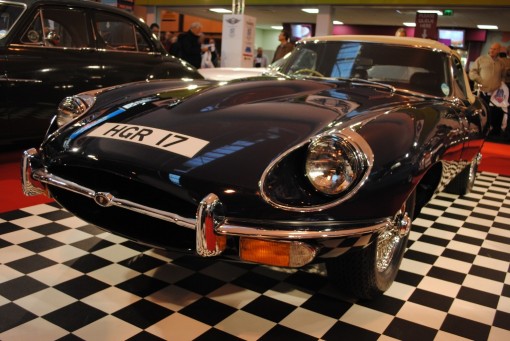 IT may be your pride and joy, but has it got what it takes to be the best of the best?
You spend hours and hours polishing and preening it, but can it shine the brightest and dazzle the competition?
The search has begun to find this year's ultimate Classic Car Of The Year.
Classic car owners are invited to enter their beloved vehicles in a nationwide competition, organised by Classic Car Weekly, Classic Cars and Practical Classics magazines.
The winner will receive a fantastic first prize valued at over £3,500 with over £700 worth of runners-up prizes up for grabs.
The competition, in association with Lancaster Insurance, is open to any car made before 1990 and its not about how much money has been spent or how many miles the car has done, its about the story behind the car that could make it a winner. There are no restrictions on the number of cars owners can enter – if they are lucky enough to own more than one classic car, then all the vehicles can be included.
An expert judging panel will evaluate the entrants on their individual merits as well as awarding extra points for going to extraordinary lengths to rebuild a car, its fascinating history and incredible journeys undertaken. They will also be looking for cars that are part of the family, those used everyday and those that have been obtained after a lengthy search or quest.
From this information and imagery provided, the panel will then shortlist 20 cars from each category and invite the public to vote for their favourite.
It will be the public who decide the winner and the runners up of each category. The winning cars will then go on display at the Classic Motor Show at Birmingham's NEC from 16th to 18th November where the overall winner with the most votes will be revealed and the grand prize awarded.
The eventual winner of the title will receive a unique trophy as well as a mountain of prizes including a year's free comprehensive car insurance up to a value of £300 from Lancaster Insurance and weekend tickets to the Classic Motor Show including hotel accommodation. Runners up will also receive a year's free comprehensive car insurance up to a value of £300 from Lancaster Insurance as well as weekend tickets for the Classic Motor Show and hotel accommodation.
The first Classic Car of the Year competition held in 2010 and former winners include Amy Clements with her 1954 Jowett Jupiter SC which she had owned for over 30 years, and last year's winner Howard Rathbone and his stunning 1969 Jaguar E Type Series II which has undergone a rolling restoration project over the past 35 years to keep the car in perfect condition.
Classic car owners can enter via the competition website (www.ccoty.co.uk) or by sending details of the car, a brief history, full contact details and up to three images to Classic Car of the Year, Media House, Lynchwood, Peterborough, PE2 6EA. The closing date for entries is August 3.