Vauxhall claims ecoFLEX can drive down costs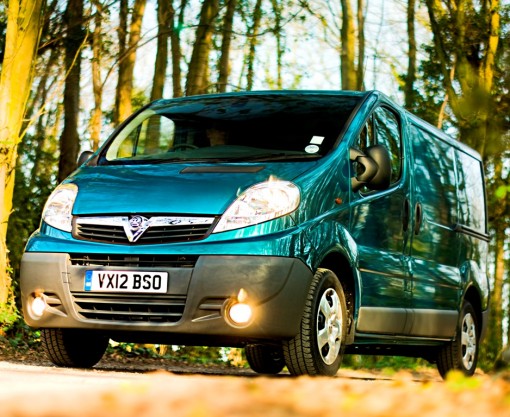 BUSINESSES and tradespeople can now look forward to support with the workload and costs as Vauxhall's Vivaro ecoFLEX arrives in the showrooms.
Built in Britain, the Euro 5 panel vans have low CO2 emissions of 180g/km and returned fuel economy figures of 40.9mpg on the combined cycle, all helping to keep costs down.
Although based on the short wheelbase standard roof models, there are some subtle changes. Vauxhall claims the ecoFLEX could save buyers more than £800 over three years compared to the standard model (based on 20,000 miles annually and £1.40 per litre for diesel on the combined cycle). Coming with a 90-litre fuel tank, drivers should achieve more than 800 miles on one tankful of diesel — equivalent to a trip from Maidstone to Milan or Bristol to Brussels… and back!
These substantial benefits result from a range of green technology features including exhaust gas circulation cooling and optimised gear ratios.  There's also improved thermal management, low rolling resistance tyres and an aerodynamic kit.
For those wanting to save even more, Vauxhall offers Vivaro ecoFLEX Euro 5s equipped with a fixed speed limiter that yields CO2 levels as low as 174g/km and with combined fuel economy of up to 42.7mpg.  Also for the first time there is an ecoFLEX version of the popular Vivaro 9-seater Combi for those who need to carry more than two passengers.
"The New Vivaro ecoFLEX Euro 5 gives our customers improved fuel economy and lower CO2s," said Steve Bryant, Vauxhall's Commercial Vehicle Brand Manager.  "Fuel economy and green credentials are top priorities for our customers looking to reduce running costs and the carbon footprint of their vehicles or fleets."
The best-selling Vivaro is top of its segment at retail with 3,531 registrations so far this year.
Vauxhall Commercial Vehicles was number one with retail customers in March and at year-to-date.  In 2011, the Luton-based manufacturer had its best ever year at retail, selling more vans to private buyers than anyone else.