Bentley gets off to a flying start in endurance racing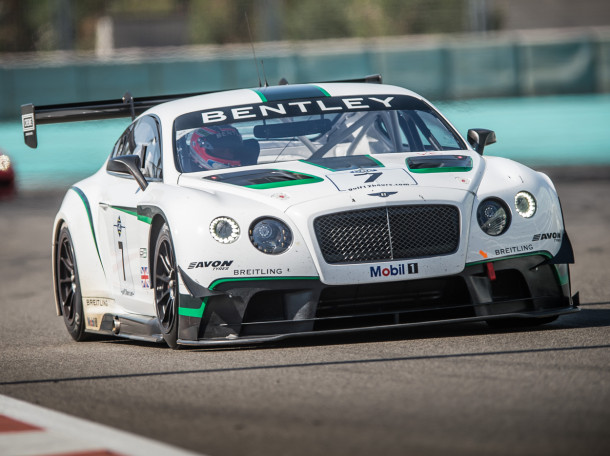 BEST known as a manufacturer of luxury cars, Bentley is doing its best to add some sparkle to the image by taking to the race track.
And it has made a good start. Its Continental GT3 race car, developed with Team M-Sport, made its debut in the Gulf 12 Hours of Abu Dhabi and finished in a creditable fourth spot.
The car was in third position after the first six hours and maintained that spot until the last two hours, when the much more experience outfit of Kessel Racing's Ferrari 458 GT3 edged it into fourth.
Bentley's Director of Motorsport, Brian Gush, said: "In running an all-new car for the first time, our main goal today was to finish the race and be consistent. We've achieved this, and then to finish fourth in a race with such established competition is extremely encouraging. We leave Abu Dhabi with confidence that we will have a reliable and competitive package for 2014, when the hard work really starts."
With the car running really well throughout the 12 hour event, the team is delighted with the endurance reliability. Equally impressive is the performance of the three new Bentley Boys that each drove four hour-long stints in the desert heat. The trio of British racers in Guy Smith, Steven Kane and Andy Meyrick was delighted with the performance of the car in its first event.
Guy Smith, racing a Bentley for the first time since the Le Mans win of 2003, said: "Today has been amazing. All three of us found that we could really push the car to the limit, and when we realised we were on for a good result it encouraged us to really test its abilities. It's given us a lot to look forward to in the Blancpain series next year."
The team will now analyse the huge amount of data collected over the course of the race, and continue to develop the car in preparation for a full season of racing in the 2014 Blancpain Endurance Series, beginning at Monza on April 12.