S 65 AMG packs a powerful punch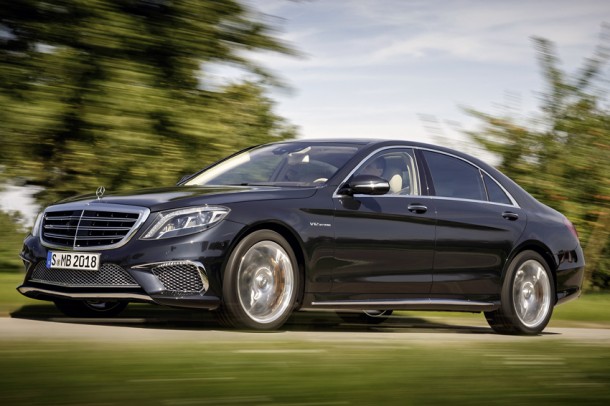 HANG on to your hats… or anything else loose.. the new S65 AMG rocket is here!
The latest hotshot AMG Mercedes models boasts 12 cylinders, two turbochargers, 630HP and 1000Nm of torque. Lots of numbers, but what they all mean is that this car sets a new benchmark as the most powerful car in its market segment.
It boasts exceptional performance thanks to the AMG 6.0-litre V12 biturbo power plant. And it does this with better fuel consumption and while passing the EU6 emissions standad.
The V12 saloon has AMG sports suspension based on Magic Body Control fitted as standard with Road Surface Scan, the world's first suspension with "eyes". It goes without saying that the S 65 AMG offers supreme exclusivity in design and equipment specification. Two innovations, the head-up display and the touchpad, represent further enhancements in terms of comfort and safety.
The S 65 AMG is the only high-performance 12-cylinder automobile from a German premium manufacturer – and it's a car with a pedigree: The first generation of the S 65 AMG (V 220) was launched in 2003, with the second generation (V 221) being produced from 2006 until 2013.
Tobias Moers, chairman of the board of management of Mercedes-AMG said: "Soon after the successful launch of the S 63 AMG, we are unveiling the new S 65 AMG. Supreme exclusivity and incomparable dynamism provide the guarantee of a high fascination potential. With the third generation of the S 65 AMG, we offer our loyal and discerning V12 customers a unique high-performance automobile."
 http://www2.mercedes-benz.co.uk/content/unitedkingdom/mpc/mpc_unitedkingdom_website/en/home_mpc/passengercars/home/new_cars/amg_showroom/s_65_amg/s65_amg.flash.html