Rockingham to host Thundersport GB Championship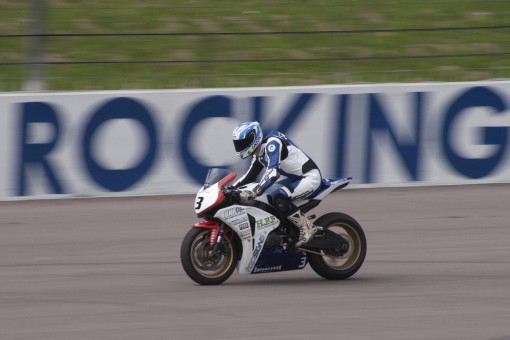 ROCKINGHAM will host a round of the UK's second largest, and fastest growing, bike race series, Thundersport GB National Championships next year.
Riders and fans will also be able to watch an awesome array of two-wheel machines in action, with everything from the super-fast GP1 class with bikes which can rival Superbike lap times right through to 500 parallel twins, Supertwins, Minitwins, Superstock 600, Superstock 1000, Streetfighters, Formula 600.
Also competing at the purpose-built circuit will be future racing stars in the exciting Aprilia Superteens and the beautiful grand prix styled Aprilia RRV450 GP machines – there is something for everyone. Thundersport GB also hosts the official Combined Military Services Championship and for the first time in 2013, the Buffera Formula Female Championship.
Thundersport GB is thought by many to be the most exciting and varied series in British motorcycle racing and with up to 20 different championship titles up for grabs, the packed schedule guarantees two days of non-stop action and entertainment.
Rockingham's Chief Executive, Charlotte Orton, said: "We're delighted to be welcoming Thundersports GB back to Rockingham next season. It is a fantastic action-packed race weekend, which offers something for spectators across the generations.
"Motorcycle events have always been very popular at Rockingham. Whether it is racing, track days, photo shoots or product launches for tyre and motorcycle manufacturers – the venue is perfect for those on two-wheels!"
Rockingham hosts Round 10 & 11 of Thundersports GB over the weekend of July 27/28, with 18 races on the Saturday and a further 20 on Sunday, which will be televised. All the action again takes place on the 1.94-mile International Motorcycle Circuit, following the success of this season's summer visit.
Thundersport GBs Director of Racing, Dave Stewart, said: "Thundersport GB has developed a reputation for not following the established trend and we want to challenge our competitors with a calendar which has nine weekend events held at completely different circuits.
"Last year Rockingham was added to our calendar, as we believe it offers a unique challenge with its anti-clockwise layout and mixture of technical turns, fast straights and sweeping curves.
"The teams and riders loved the experience and the friendly, helpful and efficient attitude of the circuit staff made the event one of the highlights of the season for everyone."
There is free access to grandstand seats offering a perfect view of the entire circuit as well as the opportunity to watch the action from the top of the pit garages. Spectators can also visit the race paddock for a unique insight into the hard work behind the scenes from the teams.