SuperTooth HD Voice is handy in-car speakerphone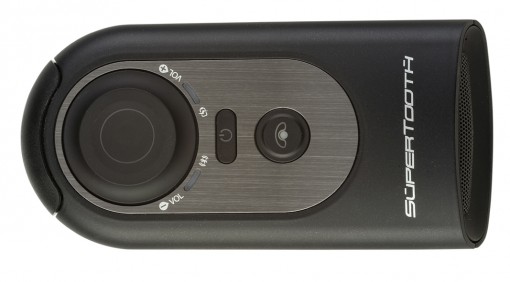 IF your phone rings while you are driving, I know how tempting it is to answer the call, but your risking not only a fixed penalty ticket and points on your licence, but possibly a serious accident.
Help is at hand though from this SuperTooth HD Voice speakerphone, an excellent new gadget from SuperTooth, which keeps you safe and legal, and allows you to answer those calls.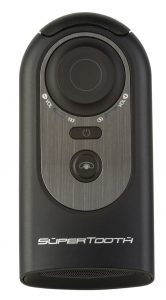 The HD Voice connects quickly and easily to your mobile phone via Bluetooth and clips on the sun visor of your car.
Once it's paired to your phone, all you have to do is a press a button when you get into the car and device will automatically connect to your phone.
The HD Voice has two speakers and two microphones, so it's ideal for people who need to make calls while on the go, and cuts down the interference which is unavoidable in noisy vehicles.
It can cope with long journeys too – it has 20 hours of talk time from a three-hour charge and has 40 days of stand-by time.
The gadget can operate in 12 different languages and is compatible with all mobile phones and smartphones with Bluetooth technology. The volume can also be easily adjusted via a big button which dominates the front of the device.
As I discovered when I had a duff CD collection in the car I was driving, it can also stream music from your phone through its speakers and although the sound quality isn't brilliant, it was better than listening to my wife's choice of music!
The HD Voice costs £59 and is available from amazon.co.uk.