HandiHoldall is compact till you need it, spacious when you do!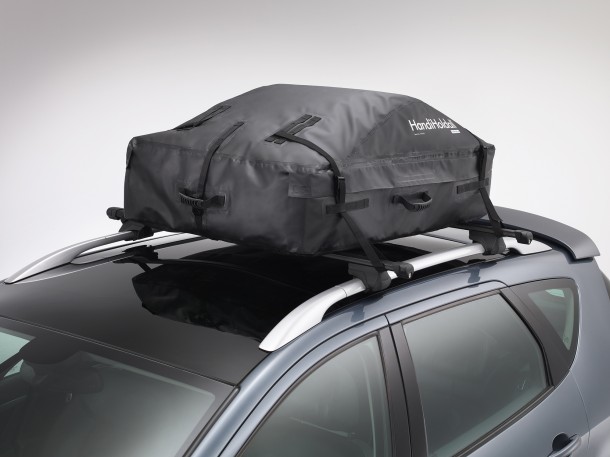 With the holiday season about to get into full swing, DAVID HOOPER looks at one of the many storage solutions for a family on the move.
AS the summer holiday season as about to get underway, space in the car will be at a premium – so why not think outside the box, or car!
Traditional roof boxes are great, but can be difficult to store if you don't have lots of spare space – and that's where this HandiHoldall can come into its own and could be the answer to the prayers of the spacially challenged.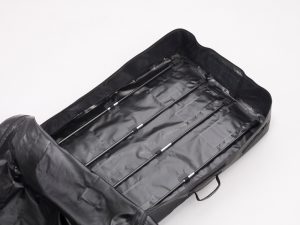 It's an easy to store, foldable soft roof box which has a capacity to 320 litres and is claimed to be totally waterproof.
it was first launched in 2008, but this latest version now offers 100% waterproof protection against the most severe weather conditions – handy for the  British weather in August!
It is the most convenient and cost-effective alternative to the traditional roof box. For family road trips, camping holidays or taking students back to college, the HandiHoldall provides the perfect solution for when there is simply too much gear and paraphernalia to fit in the car.
Unlike traditional roof boxes which are difficult to store, bulky and often expensive, the HandiHoldall compacts to a size of just 63cm x 17cm x 17cm when not in use. This means that it can be easily stowed in the boot of the car, garage or a cupboard.
When you need it, the HandiHoldall can be secured to either traditional metal roof bars or HandiWorld's HandiRack – the ultimate in convenience roof racks. And once it is taken off the car, it can be used as an effective outdoor storage solution.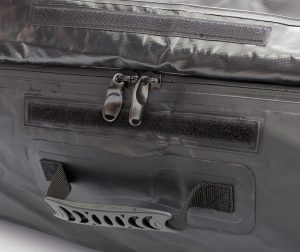 What sets the 2013 HandiHoldall apart from its 'soft' roof bag competitors is that it's manufactured utilising the same technology as dry bags, where the sections of the extremely strong and durable material are electronically welded together under intense pressure.  This creates a very strong fused bond that acts as a barrier to water and moisture.
It weights just 4.75 kg, but boasts a load capacity of up to 50kg when fitted to the roof of your car. It is even has an aerodynamic shape for maximum fuel economy, as anything mounted on the roof of the car creates extra wind resistance.
The heavy duty PVC tarpaulin material is designed to resist temperatures down to -15 degrees and cope with heat. The fully welded seams make it water proof, and a 75mm storm flap provides added protesction for the zip.
To make sure it is secure, the zipper pulls are lockable, and access to the inside of the bag is easy as three sides of the HandiHoldall can be opened.
The HandiHoldall is available now and can be purchased from www.handiworld.com and selected stores at a price of £119.99 inc VAT, and for added piece of mind, it comes with year's warranty.