Vettel extends championship lead in Indian GP
After a thrilling Indian GP,  Sebastian Vettel extended his championship lead. DAVID HOOPER reviews the last of this season's Asian races.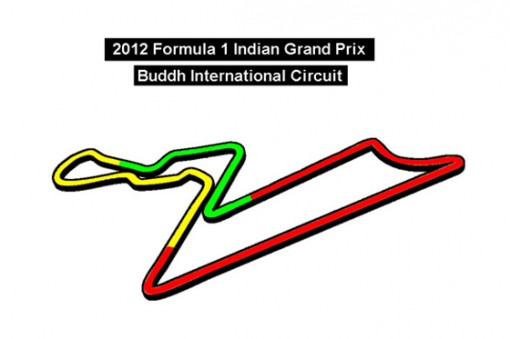 The Indian Grand Prix got off to a thrilling start, with a superb display of talent by the drivers at the top of the grid, going wheel-to-wheel with each other through the first few corners, all trying to gain a crucial first-lap advantage.
We were treated to a masterclass of racecraft between three world champions, Button, Alonso and Hamilton as they all swopped places on the first lap.
The championship leader Sebastian Vettel and Mark Webber who had qualified on the front row of the grid had discussed their tactics before the race to ensure they both got off to the best possible start, kept the other cars behind them and didn't run into each other, and it certainly worked for both of them as the rest were left squabbling over third place.
Michael Schumacher was the first casualty of the race on the first lap when Jean-Eric Vergne clipped one of his rear wheels causing a puncture which meant he had to drive much of the circuit with the remains of his tyre flailing at his bodywork. He made it back to the pits with no major damage, but was relegated to the back of the field and didn't really feature for the rest of the race.
A one-stop race for most, there were a few interesting battles up and down the field, but one of the highlights of the race took place in the pit lane, after Lewis Hamilton's car developed a fault on his steering wheel which meant it had to be changed. As he came to a halt in his box, he unclipped his steering wheel and handed it to a mechanic on the right of his car, while simultaneously, another mechanic on the left hand side of his car fitted a new steering wheel. So Hamilton was on his way after an incredible 3.3 seconds pit stop, with four new tyres and a new steering wheel. Quite remarkable!
More drama erupted when Pastor Maldonado's car was clipped by Kobayashi's front spoiler, causing a puncture. As Maldonado's tyre let go, he  spun out and Kobayashi took the position.
Then, on lap 43 Mark Webber went on the radio and told his team his Kers had stopped working, but was reassured that it would soon restart once it cooled down, but with Alonso hunting him down it was cold comfort.
Pedro De La Rosa in his HRT Cosworth spun out on turn four after brake failure and reversed his car into the barrier, causing some yellow flags, which helped Webber's cause, but on lap 48 Alonso swept passed Mark Webber in the DRS zone to take second place and there was little that Webber could do to defend.
The only man ahead of Alonso then was his only rival for the 2012 title, Vettel, who was holding a commanding lead.
Hamilton, in fourth, then set his sights on Webber, who was losing two seconds a lap to the charging Brit who fancied his chances of another podium finish for McLaren.
Further down the field, Rosberg was defending from Bruno Senna, who had driven well throughout the race. Despite what seemed a huge gap, Rosberg was helpless to stop Senna taking the position, thanks to a bit of help from the DRS zone.
Meanwhile, Hamilton setting fastest laps, was reeling Webber in, while Vettel was still holding onto an 11 second lead from Alonso.
On lap 53, sparks were coming from the skid plate on Vettel's car, which led to some concerned looking faces on the Red Bull pit wall, but there was nothing obvious stuck under his car.
The Ferrari team told Alonso that Vettel's car had sparks coming from its underside, and told Alonso to keep pushing and try and put Vettel under pressure. Alonso responded and was pushing hard, but nearly dropped the car, losing a second to Vettel in the process.
Michael Schumacher's poor run continued and he parked his car in the Mercedes garage with just four laps to go.
With two laps remaining, Hamilton was right on the tail of Webber, but made a mistake on turn three running wide, which meant that he couldn't quite catch Webber, despite the help of DRS.
On the last lap, Hamilton got the corner right and closed right up to the back of Webber, but Hamilton couldn't make the pass and had to settle for fourth place.
Vettel crossed the line, winning all four of the Asian races and is still the only winner of the Indian GP after winning both events at the circuit. He was followed over the line by Alonso, Webber and Hamilton only a few seconds apart.
Button grabbed the fastest lap on the last lap of the race to earn the bragging rights in fifth place. Felipe Massa was sixth, and parked his car just over the line due to a lack of fuel, and Kimi Raikkonen, sitting in third place in the drivers' standings, at the start of the race came home in seventh place, leaving him with a huge gap to the top two drivers.
Vettel now has a 13-point lead over Alonso going into the next race, Round 18, next weekend in Abu Dhabi, but Alonso is a long way from conceding the title and with Ferrari promising updates in the last few races, it's still all to play for.
Don't miss Tom Wilkinson's Abu Dhabi race preview – coming soon!