Hamilton quits McLaren for Schuey's Mercedes seat
As Lewis Hamilton signs for Mercedes, DAVID HOOPER reports on the move which could push seven-time world champion Michael Schumacher back into retirement.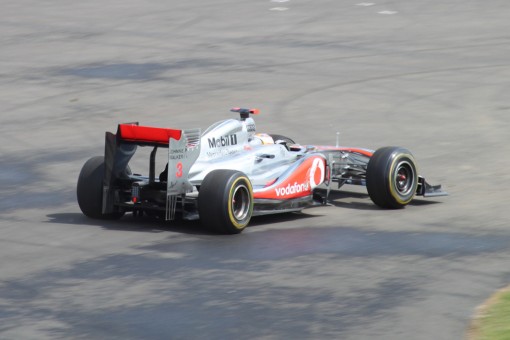 LEWIS Hamilton is to leave McLaren to drive for Mercedes GP it has been confirmed today.
The announcement comes after weeks of speculation about the former world champion's future at the team which took him under its wing when he was a 13-year-old kart racer.
Hamilton (27) will take the seat of seven-time world champion Michael Schumacher, whose future in the sport remains unclear. He may stay with Mercedes and his close friend Ross Brawn in an advisory role, look for a race seat with another team – a move back to Ferrari has even been rumoured but is considered unlikely – or go back into retirement.
Hamilton's seat at McLaren will be filled by Sergio Perez who has put in some impressive performances recently in his Sauber.
The move will be a massive boost for Mercedes and an equally big blow to McLaren, who despite having the fastest car on the grid, have struggled for form this season – Hamilton retired from last weekend's Singapore grand prix with a gearbox failure.
Mercedes have hardly had the success they had hoped for this season either, with Schumacher and his team mate Nico Rosberg struggling to get into the top 10 in qualifying on numerous occasions.
Schumacher's return to Formula 1 hasn't brought the success either he or Mercedes would have hoped for with the German at first struggling for form, and then being involved in a number of crashes, most recently at last weekend's race in Singapore when he crashed into the Toro Rosso of Jean-Eric Vergne, being rewarded with a 10-place grid penalty for next weekend's Japanese GP. He has only made it onto the podium once since his return to the sport he once dominated.
However, the Mercedes F1 team is backed by one of the world's largest car manufacturers is planning a massive push for the 2014 season when new chassis and engine rules come into force. Hamilton will partner Nico Rosberg in the other Silver Arrow.
Hamilton, who made his Formula One debut at the Australian Grand Prix in 2007, has made no secret of his frustration at being unable to add a second world championship to his statistics. He will be hoping that Ross Brawn will be able to recreate the success he enjoyed with Schumacher at Ferrari in the coming years.
Today's announcement is likely to trigger a game of musical chairs in Formula 1, with Massa's future at Ferrari still uncertain and a vacancy at Sauber needing to be filled.