F1 shifts into desert sands for Round 4 in Bahrain
As Formula 1 shifts into the desert sands, the Bahrain Grand Prix is a "go". TOM WILKINSON looks at what the weekend may have in store for the leading teams.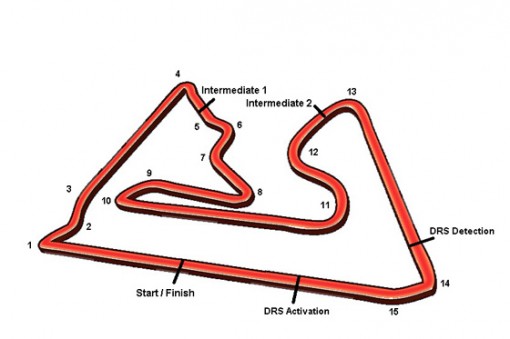 The heat is on, as Formula 1 heads to Bahrain for Round 4 of the 2012 Championship. The desert sands provide a spectacular backdrop to this challenging circuit. Despite months of speculation, this race goes ahead after the official, if controversial, announcement last weekend from the FIA.
If last weekend's race in China is anything to go by, we are in for another thriller.
After a year away from Formula 1, the Sakhir circuit returns with its original and preferred layout. However the year off could provide some major challenges to the drivers. Firstly the desert dust will have built up over time meaning that the grip levels will be extremely low. This will also be the first time Pirelli have run around this circuit. The teams will have no knowledge of the tyre performance meaning a close and interesting race beckons.
Mercedes turn up to Bahrain having had their first race win in the modern era of Grand Prix racing. The team will be hoping to continue their run of form, however without any pit stop mistakes. With two long straights on this circuit, the straight line speed of the car could be an advantage here this weekend.
McLaren will also look to remain strong after a promising performance last time out. The team will be hoping for better qualifying positions in the hope of victory this weekend. The well balanced McLaren should be strong around this circuit. Fast sweeping corners should not be too much of an issue for Button and Hamilton, but tyres will be key as always.
Ferrari and Red Bull will look to improve their performance, updates to the cars will surely be in the pipeline but are unlikely to make an appearance here this weekend. They are more likely to be bringing updates to the next race in Barcelona. One of the most talked about subjects is the Mercedes DRS, or Super DRS as its been labelled.
One thing being mentioned is who will introduce the system first and how successful will it be. In my opinion, McLaren are the most likely to introduce the DRS update. Lotus, Ferrari and Red Bull will all be looking to introduce it as soon as possible.
This weekend promises some more exciting racing. With clear dry weather predicted, it's exciting to return to the Sakhir circuit. I believe it is a good, exciting and challenging layout.
So let's enjoy the racing. You can, as always, follow me Live on Twitter @TomWilkinson89 #TWF1 throughout the Grand Prix weekend.  Read my race report here at www.wheelworldreviews.co.uk, and enjoy the race.
The Race on TV.
All Live on SkySportsF1HD
Extended highlights on the BBC