F1 rule changes aim to improve safety and racing
As this year's Formula 1 season edges closer, TOM WILKINSON looks at the regulation changes for 2012.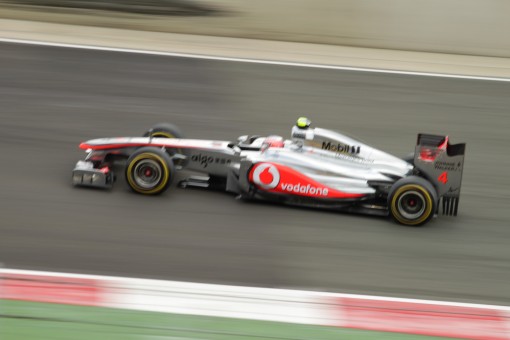 Formula 1 in 2012 sees more regulation changes being enforced, both sporting and technical. We see a return to some previous regulations and also a number of technical changes to the cars. With winter testing now well underway, let's take a look at what's new.
Technical
Last year we saw much controversy surrounding the blown exhaust and rear diffuser. Red Bull's system drew lots of attention and challenges before it was ruled legal by the FIA, with the criticism from rival teams being led by McLaren and Ferrari. The exhaust tailpipes are now very strictly regulated by the FIA in order to ensure that any aerodynamic advantages are kept to a minimum. This should mean that the awful rasping sound of the cars off throttle is gone.
The most noticeable change this year is to the height of the front sections of the cars which have been lowered to improve safety during side impacts. This can be noticed by the step in the middle of the car as the front end dips between the front wheels.  The idea is to reduce the danger of the car's nose entering the cockpit of another car during a side impact. Unfortunately, I think it does make the cars look rather unattractive, with the exception of the McLaren and Lotus cars. This year's Ferrari is one of the worst looking F1 cars I have seen for many years.
Pirelli have changed the tyres again for this year. They are now a step softer than last season. This should mean even closer racing and more pit stops during the race. The colour codes on the tyres remain the same. During Friday practice, the drivers can now use any set of tyres they wish. Previously they could only use the three allocated sets given by the FIA.
Sporting
2012 sees a number of changes to the sporting regulations. We start with the introduction of a race time limit. After the lengthy delays in Canada last year due to heavy rain, the FIA have introduced a maximum four hour time limit for all races.
This season we see lapped cars being allowed to pass the Safety Car once again. It's a regulation that has been in place before. Before the Safety Car returns to the pit lane, all lapped cars will be allowed to unlap themselves and join the back of the field. This will ensure a clean restart without the slower cars impeding the race leaders. The only problem with this regulation is Safety Car periods will be considerably longer as they wait for the back-markers to catch the back of the field. This will be particularly noticeable at longer circuits such as Spa, in Belgium and Suzuka, in Japan.
This season drivers must not leave the track without a justifiable reason. Last year we saw Sebastian Vettel cut a chicane on an in-lap in order to save time. This will no longer be allowed and drivers caught cutting corners will be penalised by the race stewards.
This year also sees the introduction of a new regulation. Drivers are now no longer allowed to move back onto the racing line having moved off it in order to defend their position. In my opinion this regulation could prove difficult to police. I see problems and disagreements between the drivers and the stewards, but time will tell.
A one, three-day test session will be carried out at some point during the season, no date has yet been agreed.  This is a subject which has caused much discussion in the paddock over the last few seasons.
These are the main regulation changes for the 2012 Formula 1 season which promises some more close, action-packed racing.
Melbourne isn't far away now and winter testing is well underway.
You can follow the whole season here at wheelworldreviews.co.uk and follow me on Twitter for all the latest updates, @TomWilkinson89