Dreaming of a California – take 10 years to buy yours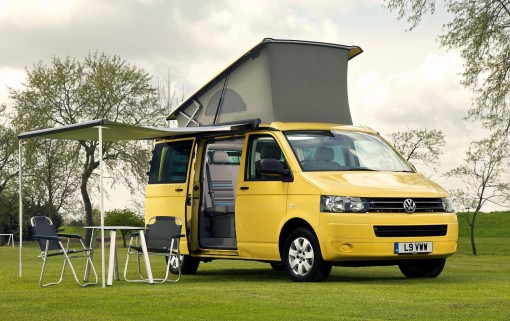 NOW that summer's arrived, Volkswagen is offering some tempting low-rate finance deals on its popular California Campervan.
The German manufacturer is offering up to 10 years to pay for new vehicles, but if your budget won't stretch to a new one, the company says it has a good selection of Assured Used vehicles available through its Volkswagen Van Centre network.
Among the finance deals on the new California range are the Volkswagen Solutions PCP from £379 a month, which includes free servicing for three years or 60,000 miles or very competitive hire purchase rates which terms of up to 10 years.
Offering owners the chance to get away for a weekend or even a longer holiday, the California is the ultimate Volkswagen campervan with the classic pop-up roof and versatile accommodation for every active lifestyle.
The fact that the California  is the only campervan which is built by a manufacturer makes it unique in the industry and the other benefit is that because it is built to the same standards as the company's other vehicles it benefits from the same warranty as Volkswagen's cars and vans.
There are two California models on the market in the UK, the Beach and the SE. The each have two double beds, integrated blinds and lighting, as well as a portable table and two deckchairs.
The Beach can seat up to seven people, with prices starting from £33,898, while the SE is fully equipped with a wardrobe and kitchen and comes complete with a cooker, sink and on-board tanks for fresh and waste water.
Prices for the SE start from £42,603.
Full details of the finance offers and the California range are available from www.volkswagen-vans.co.uk/california.