Dallas star to attend NEC's caravan show
PATRICK Duffy may be an unlikely member of the Caravan Club, but this year's National Show will see the former Dallas star make an appearance at Birmingham's NEC.
Duffy, who played Bobby Ewing in the TV drama, will take a break from filming the new series in America to join thousands of visitors expected to attend the first day of The Motorhome & Caravan Show, at the NEC in Birmingham.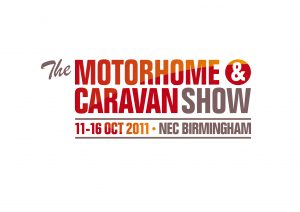 The opening day, Tuesday, October 11, is Caravan Club Day and as a big supporter of The Club, Patrick will be joining in a packed schedule of activities and celebrations on The Club stand and stage. Patrick is no stranger to motorhomes, when filming on location he enjoys all the comforts of a home-from-home in a luxurious Winnebago.
The Motorhome & Caravan Show runs from October 11 to 16 and is guaranteed to be an exciting event for all.
As the Industry's National Show, it will see some new model launches where visitors can see the 2012 models from the UK's major manufacturers and is perfectly timed to accommodate orders for delivery at the start of the spring holiday season.
As well as providing a full day of entertainment on Club Day, The Caravan Club will be joining other specialist groups and associations to deliver a number of informative and entertaining free features every day of the Show.  The Caravan Club will be offering visitors the opportunity to get behind the wheel of one of The Caravan Club Towcar of the Year winners and to get some expert tips on motorhome manoeuvring.  The Club will also be running a temporary campsite for those that want to make the most of the Show and visit for more than one day.
Charismatic celebrity chef Gino D'Acampo in The AGA Rangemaster Cookery Theatre will be showing visitors how to make the most of al fresco dining. Visitors can pick up great ideas for mouthwatering dishes that require little more than the creative use of the most basic ingredients.
An 'Experts Advice Panel' led by The Caravan Writers Guild and other specialist magazine favourites will provide short informative talks on everything from security to technical issues. The Camping and Caravanning Club will be offering expert towing tuition behind the wheel of a car and caravan along with essential information on travelling to far-flung destinations in the 'Worldwide Escapes' theatre.
For more information on the Show or to book tickets visit the website at www.motorhomeandcaravanshow.co.uk or call 0844 338 7799.