Auto-Trail models get 10-year water warranty
http://youtu.be/pd9kCdynkDc&w=510
MOTORHOME manufacturer Auto-Trail has unveiled its new range of models for 2012 – and backed them with an industry-leading 10-year warranty against water ingress.
Other new developments this year include the option of automatic gearboxes across the range and a revised logo.
As the industry's show season gets underway, the Grimsby, North East Lincolnshire-based company is about to hit the road, bringing its latest motorhomes with their bright new graphics to a show near you.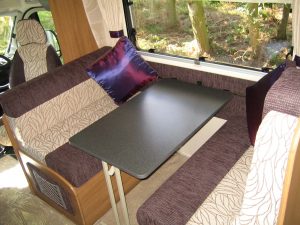 One of the biggest talking points for visitors will be Auto-Trail's new 10-Year Water Ingress Warranty which is an industry "first" and reflects the confidence the company has in its construction techniques.
Managing directors David Thomas and Stuart Turpin believe that their comprehensive new warranty coverage will provide peace of mind for not only the vehicle's first owner, but also for subsequent owners, as the warranty is transferable.
Mr Thomas said: "Auto-Trail builds Britain's most popular range of motorhomes and owners who invest in our product can be assured that we are investing in their future well-being.
"In addition to our 10-Year Water Ingress Warranty, Auto-Trail provides a full three-year warranty on both the conversion and the base vehicle's chassis."
All of the company's 2012 models meet the Grade III standard for thermal insulation and heating, which means the interior of any Auto-Trail motorhome can be kept at +20 degrees centigrade, even if the external temperature drops as low as -15 degrees.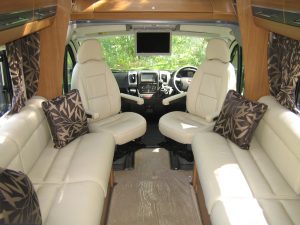 Auto-Trail's entry-level Tribute range is based on Ford's Transit platform, while the Auto-Trail range utilises Fiat's ever-popular Ducato platform, both of which have seen significant improvements and equipment upgrades for 2012.
The Ford-based vehicles will be sold initially with the current Euro IV engines, moving over to the Euro V engines as they become available from December this year.
The Fiat Ducato based vehicles all boast the latest Euro 5 engines which are cleaner, more fuel efficient and environmentally friendly. Available in either 130bhp, 148bhp or 180bhp guise, each engine comes with a standard six-speed manual gearbox, but can be ordered with Fiat's Comfort-Matic six-speed automatic gearbox to make those long trips away even easier.
Auto-Trail prides itself in its flexibility and the huge choice the company offers its customers to create a bespoke motorhome. There are three bodystyles from which to choose, Hi-line, Low-line, and Super Low-line, with each bodystyle being available on most models.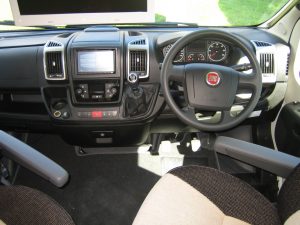 The popular Tracker range has been expanded this year with two new models, the RS and FB, the latter featuring the increasingly popular fixed bed design. Both are available with optional half-dinettes with forward facing seats and belts, so four people can travel comfortably and safety.
The classy interiors have been redesigned and now feature new "Aosta" wood cupboards, trimmed with graphite grey strips and finished with chrome furniture.
The soft furnishings feature contemporary new fabrics and colourschemes, although more traditional designs, or even leather, are available.
A selection of optional media packs combine great value with practicality and ease of use, and all at prices which haven't changed from last year. Satellite navigation, and a remotely-controlled satellite TV are just two examples of what is on offer.
You can see the complete 2012 range for yourself at one of the Auto-Trail Roadshow locations, starting with the The Motorhome Show, at the Royal Bath and West Showground, Shepton Mallet, BA4 6QN, from September 9-11, The Motorhome Show, Season Finale, at the Lincolnshire Showground, Lincoln, LN22 2NA, from September 23-25 and at then at the Motorhome and Caravan Show at Birmingham's NEC, from October 11-16.
If you can't make it to one of the shows, visit Auto-Trail's website, www.auto-trail.co.uk for more information, email sales@auto-trail.co.uk or call (01472) 571000.