Which Cars Are Best For Towing A Caravan Long-Distance?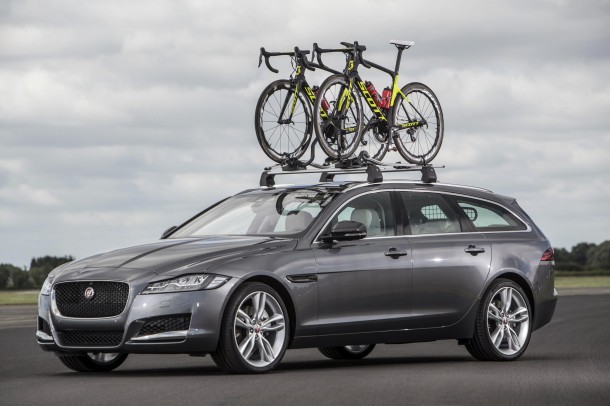 FOR those who own a caravan, you probably already know the struggle of owning a car that doesn't quite reach standards of a smooth tow.
However, for those who are new to the caravanning world, getting started on the right foot will save you a lot of time, money and stress in the long run. Just like advanced booking can save you disappointment, and completing your EHIC Card Application can save you money on medical costs in mainland Europe, our guide will help you pick the right car for towing your caravan across a long distance to reduce stress!
Land Rover Discovery
If there was ever a perfect car for anything, the Land Rover Discovery is exactly that for towing your caravan. If its popularity with caravan users isn't enough of a sign of its suitability, then let's run through its specs. While older models are easily as worthy of towing, it's the new Land Rover Discovery we're looking at here. With a max towing weight of an incredible 3500kg and is incredibly easy to handle. This car feels stable whether you're towing a single or twin axle caravan and can reach motorway speeds without giving up this stability. Hit a slope on the way to your destination? The Land Rover Discovery really will cope with ease.
Skoda Octavia
For mid-range towing, the Skoda Octavia is a great choice all round. It's stable to drive, great value for money and is plenty spacious so you and your passengers can sit back and relax on your long journey. There's plenty of boot space too, so you can confidently store all of your holiday packing right there in the car with you and still tow a 1,600kg caravan with ease. The 2.0 litre diesel engine provides plenty of pull, so getting those hill starts under control is easy enough, and its smaller size compared to the Land Rover Discovery makes it better for narrow country lanes.
Dacia Duster
Value for money is probably high on your list of tow car essentials and thankfully, the Dacia Duster provides exactly that. This Dacia doesn't just look good; it's also highly capable of towing your caravan with ease. Granted, it has a lower tow weight of 1,500kg, but for a much more affordable price of around £18,000, this is perfect for those with smaller caravans. The interior of the car is comfortable, but you'll need to opt in for extra like air-conditioning and electric windows in some cases, but given its low price these are often cost-effective additions. In short, if you're looking for something affordable that drives well every day and while towing a caravan, the Dacia Duster is it.
Jaguar XF
Okay, so you might be staring at this option wondering how on earth an executive saloon car could possible tow a caravan, but this model certainly packs a surprising punch. With a towing weight of 2,000kg it sits above even the Dacia Duster and Skoda Octavia and is just as stable of a drive, if not more so. While it may not be quite as 'posh' inside as you might expect, it's certainly nothing to turn your nose up and with its ease of towing, it's a practical and stylish alternative to an SUV.
Volkswagen Amarok Pickup
We couldn't round off this list with anything but a pickup truck. This model comes with a 3.0-litre V6 TDI diesel engine which gives it incredible towing capability and its size gives it a stability most models can only dream of. What's more, it has a towing weight of 3,100kg with room for additional packing in its load bed! It sits on par, if not above the Land Rover Discovery, and with a pickup title from 2018 Tow Car of the Year awards to consider too, it's well worth the investment.
While most cars come with the power to tow smaller caravans, knowing which is best and will give you a stress-free drive is a must. From the standard choice of the Land Rover Discovery, to the less-expected Jaguar XF, hopefully these cars will give you a good place to start in your new car search.