Adria scoops hat-trick of caravan awards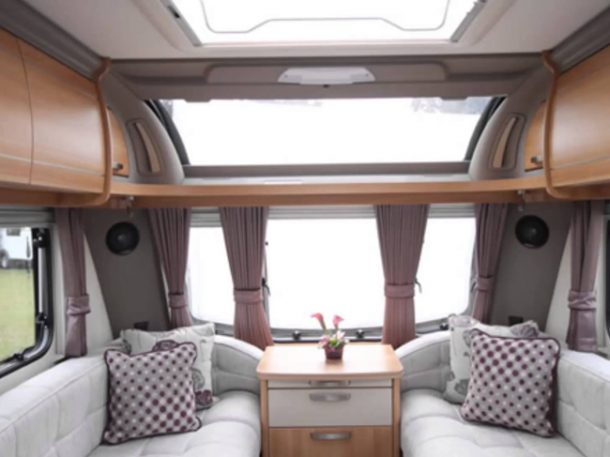 ADRIA scooped three awards in the 2014 Caravan magazine's Caravan Of The Year awards.
The company's Adora Isonzo scooped both the Best Layout and Caravan Of The Year.
The Slovenian manufacturer had also took the Best Luxury Caravan award with its Astella Rio Grande model.
Other winners in this year's categories include Bailey's Unicorn Vigo, the Sprite Major 6, the Compass Corona 462, Coachman Vision 570/6, Lunar Quasar 564 and Eterniti for its slide-out caravan sides.
The awards were divided into eight categories, with the overall Caravan of the Year being awarded to one of the category winners. 19 caravans featured on a Highly Commended shortlist, from which a team of judges marked each model on its merits at the October NEC Motorhome and Caravan Show. This involved scoring each caravan on key aspects including storage, showering, sleeping accommodation, kitchen and value for money.
Describing the level of quality in this year's judging and awards, John Sootheran, managing editor of Caravan magazine, said: "The 19 tourers in the 2014 Caravan Awards reached new levels of quality and innovation, as manufacturers moved away from traditional manufacturing techniques en-masse and also embraced daring new interior styling.
"The Adria and Eccles vans in particular 'pushed the styling envelope' with contemporary fabrics and wood finishes in exciting new shades… and not a floral beige pattern in sight."
Award winners: Caravan Of The Year, Adria Adora Isonzo.
Best Couple's Caravan under £15,500, Compass Corona 462.
Best Couple's Caravan over £15,500, Bailey Unicorn Vigo.
Best Family Caravan under £15,500, Sprite Major 6.
Best Family Caravan over £15,500, Coachman Vision 570/6.
Best Caravan Layout, Adria Adora Isonzo.
Best Luxury Caravan, Adria Astella Rio Grande.
Best Lightweight Caravan, Lunar Quasar 564.
Best Innovation, Eterniti's slide-out sides.
Find out more by visiting