ROAD TEST REPORT AND REVIEW: Peugeot 208 range
Touring new TV studios and sitting on the Blue Peter sofa made the Peugeot 208 launch an evening to remember. DAVID HOOPER reports from Manchester's Media City.
PEUGEOT'S advertising campaigns over the years have been up there with the best of them – who could forget the brilliant shots of a 407 driving through burning fields of crops to the tune of Take My Breath Away?
So as another fun advertising campaign called Let Your Body Drive which features someone in bright yellow swimming trunks doing daft things graces our TV screens to promote the French carmakers new 208 range, where better to launch the car than Manchester's Media City, the BBC's new home on the city's Salford Quays.
A tour of the impressive Media City studio facilities, the new home of BBC Sport and Breakfast, as well as the BBC's Philharmonic Orchestra and numerous other programmes, was an evening with a difference, made all the more memorable by a visit to the Blue Pe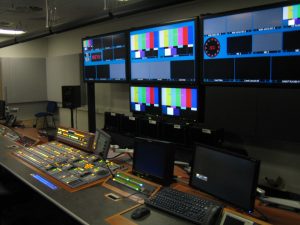 ter Studio where I couldn't resist the opportunity to sit on the Blue Peter sofa – something I gave up hope of ever doing many moons ago after most of my sticky-backed plastic creations were rapidly destroyed by either the dog, or my younger sister, depending on who got to them first!
Thankfully Peugeot's new cars are made of better quality materials than my earliest DIY projects, and even without seeing or driving the new car, over 3,000 customers have placed orders.
Perhaps Peugeot shouldn't be so surprised at the 208's early success – it is an excellent little car, with enough styling detail to keep your eye occupied for several minutes. A floating grille, a visible "spine" on the roof and attractively styled lights to give a new lighting signature all attract interest.
Marginally smaller than the 207 externally, but providing more space inside the car, Peugeot's designers have done a good job – and managed to save 107kg in weight compared to the outgoing 207.
Inside, the interiors look modern and uncluttered, largely thanks to the integration of digital technology into a central interface which sits on top of the centre console and is operated by a touch screen. During our test drive, we found the system easy to use and navigate around – just as well as Peugeot says 80% o 208s will feature this new system.
There's plenty of good news in the engine department, too – with all the diesel engines, including a three-cylinder unit, emitting less than 100g/km C02, with the e-HDI engines starting from a very low 87g/km C02.
Following the same model range philosophy as Ford and VW, there are five trim grades,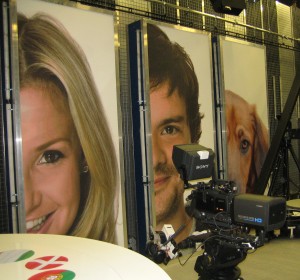 with Active expected to account for 55% of sales. The retail/fleet mix is expected to be 64% and 36% respectively.
Peugeot has had a major rethink on interior design, the result of which is a small steering wheel to offer a sporty feel, with the instrument binnacle sitting on top of the dash, in the driver's eyeline. I like the new arrangement I think it works well, but it has not proved universally popular with the motoring Press, with some people complaining that the steering wheel obscures the dials. I took the time to adjust the car to my ideal driving position,  raising/lowering the seat and steering column to suit, and found it comfortable and effective.
The ride quality on our test route around Cheshire was quite firm and the poor road surfaces making their presence felt.
Buyers can pick from Access, Access+, Active, Allure and Feline combined with a good mix of petrol and diesel engines feature stop/start technology and low C02 emissions, with much of the range below the 100g/km marker.
There are a total of 42 models in the 208 range to pick from, with three or five-door bodystyles.
Prices start from £9,995 on the road, and judging by the 3,000 customers who placed advanced orders for the new 208, they are on track to notch up 22,000 sales by the end of this year, and over 50,000 next year.
Rating:
THE VITAL STATISTICS
MODEL: Peugeot 208 range.
BODY STYLES: 3 or 5-door hatchback
ENGINES: Diesel range: 1.4 HDi, 68bhp, 1.4 e-HDi 68bhp, 1.6 e-HDi 92bhp, 1.6 e-HDi 92bhp Stop&Start and 1.6 e-HDi 115bhp. Petrol range: 1.0 Vi 68bhp, 1.2 VTi 82bhp, 1.4 95bhp, 1.6 VTi 120bhp and 1.6 THP 156bhp.
TRIM GRADES: Access, Access+, Active, Allure, Feline.
PRICES: From £9,995
IN THE SHOWROOM: Now
WEBSITE: www.peugeot.co.uk