Skoda Yeti 4×4 road test review
Skoda Yeti 4×4 road test review: DESPITE encountering some abominable weather, wheelworldreviews editor DAVID HOOPER says Skoda's new Yeti has no problems making tracks.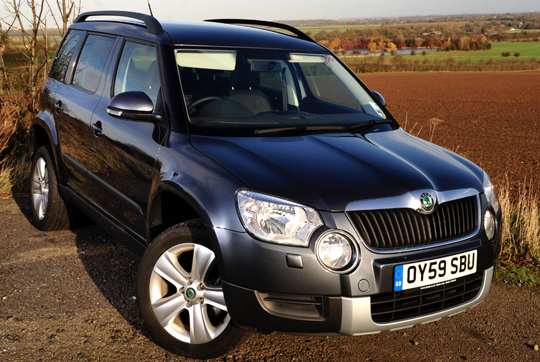 Yetis may be at home in the Himalayan wildernesses, but also fare well as family cars.
I DO like car companies which go a bit off the beaten track with their marketing, but when Skoda named their latest new model the Yeti, I knew the launch would be accompanied be some clever advertising.
Skoda does have a bit of a track record – remember the Fabia made from cake by a team of bakers?
It was hardly a surprise, then, when the TV ads for the new model featured the family car being chased by – you've guessed it – a Yeti, lurking in the bushes and grunting as it tries to keep up.
Daft it maybe, but it is fun, especially in the current economic climate – and anything which brings a bit of light relief is to be welcomed.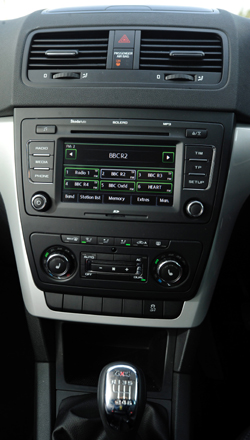 So with big footprints adorning the press information that came with this most practical of new cars, it got off to a good start.
When you think about it, the name isn't as daft as it sounds. The Skoda Yeti is available with two and four wheel drive, so if you buy one, you could take your car where only – er . . . Yetis might tread.
Although there are questions over the existence of the real thing, and varying reports from people who claim to have seen one in the wild, including the famous hoax which was exposed a few years ago as no more than a man in a monkey suit, there's no doubt about the existence of Skoda's Yeti.
It went on sale in mid-September and having spent a few days driving it, I can tell you that Skoda's fifth model line is a great little car and one that my family and I would be perfectly happy to live with.
Prices start from a reasonable £13,775 for the two-wheel-drive version with a 1.2-litre petrol engine, while the cheapest four wheel drive version starts from £17,220. The top-of-the-range model costs £22,170. In between, there are four trim levels, E, S, SE and Elegance, combined with a mix of petrol and diesel engines, and the option of a seven-speed DSG gearbox on the 1.2 TSI.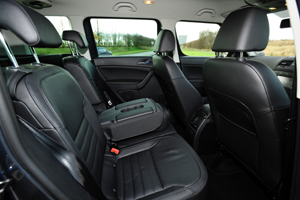 The Yeti follows classic Skoda design cues, and sits high on its suspension. The five-door bodystyle looks good, and the large rear tailgate opens high enough even for six-footers like me to stand underneath – quite handy when it's tipping it down with rain – or snow!
Inside, you are met by an attractively-designed interior kitted out with high quality fixtures and fittings – and there are plenty of them.
In typical Skoda style, the specification list is a generous one and leaves you and your passengers wanting for little.
You sit quite high in the car and have a good vantage point, but it's in the back where most of the interest lies. Skoda's Varioflex seating system provides three individual seats which can slide backwards and forwards. The angle of the seat backs can be adjusted individually, so if one passenger wants to recline a little, they can do so without disturbing the person in the other seat. The rear passengers also get a good view through the car as the back seats are mounted 20mm higher than those in the front.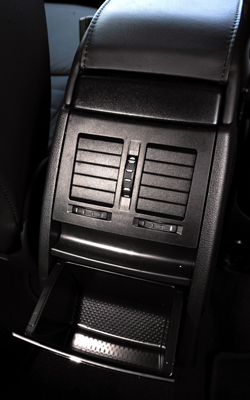 Each rear seat can be folded down, tumbled forwards, or removed altogether if you want to carry bulky items in the back of your car.
While there is accommodation for three in the back, you would struggle to transport three grown-ups in comfort, with the middle seat being about half the width of the outer pair.
In the boot itself, there are some handy storage solutions, including a rail with large hooks on, ideal for holding your carrier bags after you've been to the New Year sales.
On the 4×4 models, the latest Haldex clutch delivers 96% of the drive to the front wheels, but when the car's sensors detect wheel slip, up to 90% of the drive can be diverted to the rear axle. It works in conjunction with the ABS brake system and the electronic stability programme to ensure maximum grip in any conditions. The top of the range Elegance model gets an off-road button to make the most of the car's electronics and maximise its off-road potential.
Although I didn't get the chance to drive it off road, it's on-road manners were certainly impressive enough. Despite its high appearance, the car is very good to drive, comfortably sprung and with good body control. There's no roly-polying with this Yeti. A weekend walking trip to Stanage Edge above Hathersage, however, did find us some abominable weather, with freezing temperatures, ice on the roads and the first snow of winter dusting the hill tops. The Yeti took it all in its stride and coped with the slippery conditions with confidence.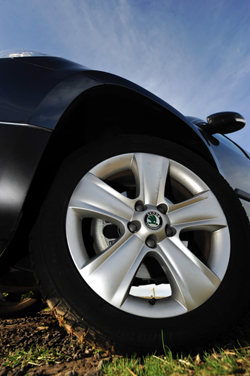 On a run the car averaged a reasonable 40mpg, according to its trip computer, but perhaps most importantly, especially for Skoda, it hit the mark as a family car. Everybody liked it, my 16-year-old son said he thought it was "awesome", and even my wife liked the firm and responsive feel of its steering and practical interior..
With few real competitors, I think Skoda could be on to a winner and this Yeti won't be nearly as elusive to spot as its furry-coated namesake.
Rating:





THE VITAL STATISTICS
Skoda Yeti SE 2.0 TDCI CR 140 4X4.
YETI RANGE: From 1.2 TSI 105bhp (£13,775) to Elegance 2.0 TDI CR (170bhp) 4×4 (£22,170).
ENGINE: 1968cc, 140bhp four-cylinder engine, driving four wheels through 6-speed manual gearbox.
CO2 EMISSIONS: 157g/km.
PERFORMANCE: Top speed 118mph. 0-62mph in 9.9 secs.
ECONOMY:
City: 39.8mpg.
Country: 53.3mpg.
Combined: 47.1mpg.
Fuel tank: 60 litres.
INSURANCE: Group 6.
WARRANTY: 3 years/60,000 miles.
PRICE: £19,420.
WEBSITE: www.skoda.co.uk