Skoda Citigo is the ideal runabout for busy streets
ROAD TEST REPORT AND REVIEW: Skoda Citigo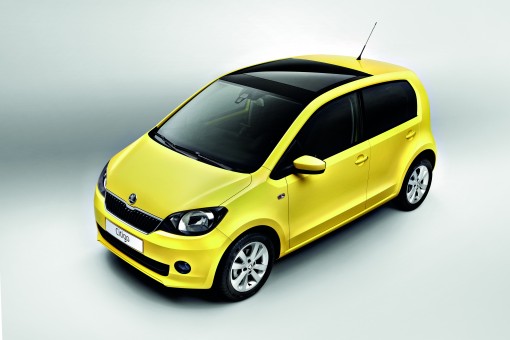 Built for the mean city streets, DAVID HOOPER road tests Skoda's new Citigo through its paces on the congested roads of the UK's second city.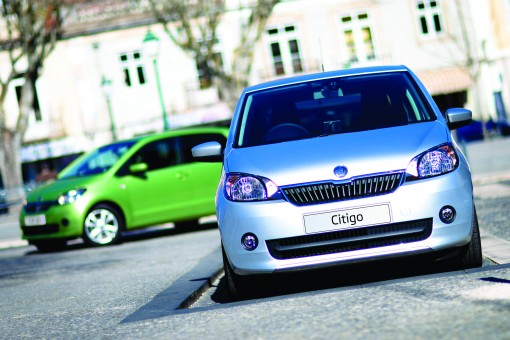 WITH the launch of its new urban runabout the Citigo, Skoda is jumping into a new market sector with both feet.
So where better to launch a city car than in the UK's second largest city, Birmingham and after tackling those challenging streets with ease, I think this trendy little newcomer is about to make quite a splash.
Closely related to Volkswagen's engagingly-named Up! under the skin, the Skoda does manage to create an identity all of its own, helped in no small measure by a new badge which sits proudly on the front of the bonnet.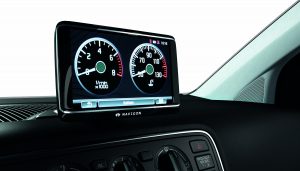 Prices range from £7,630 and rise to £10,415 and within that range there is a choice of three trim levels, S, SE and Elegance and five engine and gearbox combinations, three or five door bodystyles, the five door carrying a premium of £350, and manual or automatic gearboxes, the latter adding £560 over the standard manual.
All models feature a three-cylinder petrol engine with either 60 or 75PS and very low C02 figures of between 96-105g/km. Depending on model, they will return between 62.8 and 67.3mpg on the combined cycle.
The Citigo also marks the debut of GreenTech technology which adds Stop/Start technology, low rolling resistance tyres and energy recuperation. This is different to the Greenline sub-brand we are already familiar with in other Skoda models, focusing more on green engineering, rather than aerodynamics. GreenTech will be seen on more Skoda models in the future, according to the company.
The Citigo boasts the longest wheelbase in its class, which means that the car can comfortably accommodate four or five adults, and with impressive amounts of rear headroom even six-footers can sit comfortably in the rear seats. Despite its generous passenger space, it still has a decent amount of boot space, something which isn't always the case in this market sector. The boot on the Citigo is deep and narrow, but would easily transport the weekly shop.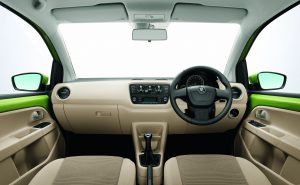 The interior looks smart, but the plastics used on the dash fascia are hard to the touch. Equipment levels are good, particularly higher up the range, but the entry-level model is fairly basic with no air conditioning, or electric windows and mirrors or remote central locking.
The mid-range SE comes with electric front windows, remote central locking, manual air conditioning and a split-folding rear seat. It also gets ESP and a Stop/Start system on the GreenTech models and the option of an automatic gearbox.
The top-range Elegance is much more luxurious, with 14in alloy wheels, electrically adjustable and heated door mirrors, heated from seats, front fog lights and even a leather-wrapped steering wheel.
I drove one of the GreenTech models through Birmingham's busy streets and with lots of traffic lights to contend with it gave us plenty of opportunity to test the car's Stop/Start system. It switched the engine off when the car came to a halt and was taken out of gear, and promptly restarted every time the clutch was pressed, even if it did sound a little bit wheezy at times.
On the road, the car's three-cylinder engines pull well – we tested both the 60 and 75bhp versions, and the gearbox is precise to operate, slotting neatly from gear to gear.
The car also cruises impressively quietly at motorway speeds, so unlike Fiat's TwinAir engine, it can cope quite happily with longer distances.
Skoda is hoping to sell 4,000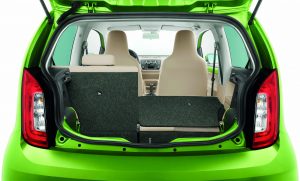 Citigos this year and 8,000 in a full year in the UK, attracting
more young drivers to the brand and will be looking at ways of achieving that ambition with this new model, including possibly offering help with insurance premiums.
There are plenty of options to choose from, including some sporty styling kits and alloy wheel choices to individualise your Citigo. The PID, or Personal Infotainment Device which can display various dials, trip information and doubles as a sat nav will also appeal to the gadget conscious.
Predictions for the Citigo's residual values after a typical three year/60,000 mile ownership cycle are also very encouraging for Skoda and are among the highest of any car currently on sale in the UK, with 47-51% predictions, depending upon model.
Undercutting the VW Up! by around £500, the Skoda Citigo should have no trouble breaking into a new market sector and establishing itself as a low cost, but high quality city car.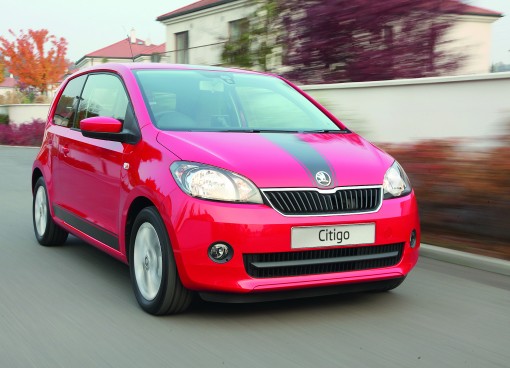 Rating:





THE VITAL STATISTICS
MODEL: Skoda Citigo
BODY STYLES: 3 or 5 doors
ENGINES: 1.0 3-cylinders 60PS or 75PS.
TRIM GRADES: S, SE, Elegance.
PRICES: From £7630-£10,415
IN THE SHOWROOM: Now
WEBSITE: www.skoda.co.uk
• All data correct at time of publishing.
CLICK HERE and "Like" our Facebook page for regular updates and follow us on Twitter