Nissan's Leaf and GT-R – beauty and the beast
REVIEW: NISSAN LEAF AND GT-R ROAD TEST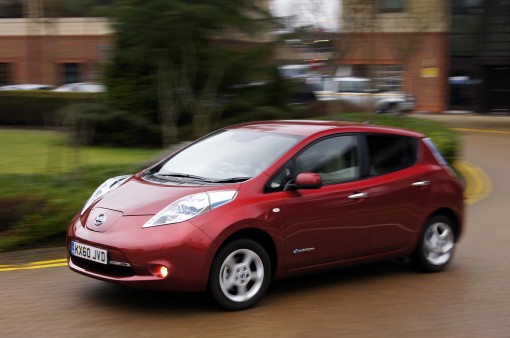 Two cars at opposite ends of the green debate, but both excellent in their "field". DAVID HOOPER road tests the Nissan Leaf and the fire-breathing GT-R.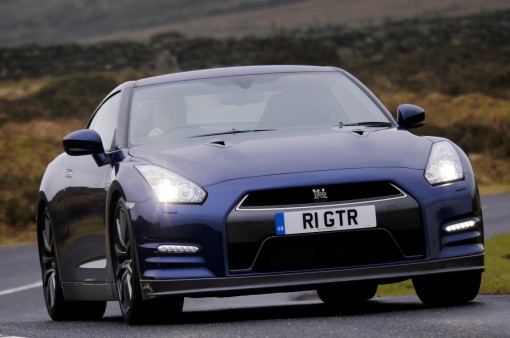 NISSAN'S product range is "interesting" to say the least. At one end of the scale there is the "interesting" Leaf, a car which runs on nothing more than electricity, while at the other end of the spectrum, there is the fire-breathing GT-R, a machine so potent, it is capable of embarrassing iconic supercars.
They are like chalk and cheese. They could not be more opposite. One, quite literally, grows trees while you drive it, while the other suffocates them.
Yet they are both brilliant. The Leaf can be plugged into an ordinary domestic socket to recharge its battery, although installing a £1,000 charging station in your garage is the prefe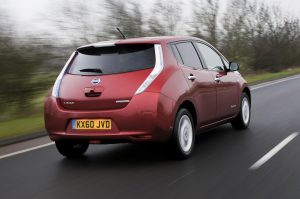 rred option for quicker charging. It may sound a lot, but when you realise that never again will you have to visit a petrol forecourt and queue to top up your tank, it begins to have a certain appeal.
I had briefly driven the Leaf on a test track, but never on public roads, so at a driving event in Leeds, I was intrigued to see how the car would drive in normal, day-to-day conditions.
The result? An impressive performance. The car is "started" by the press of a button, but it is truly weird to set off in complete silence. Once underway, the car drives pretty much like any other automatic, with the fuel gauge replaced by a mileage meter, showing how many miles you can travel before it needs to be recharged. It has a range of around 80 miles, more than enough say Nissan, for most people's daily commute, or several daily commutes, if you travel the average seven miles to the office and back, but they admit that it would be challenging to undertake a longer journey.
In many ways the leaf makes a lot of sense. It's a practical family hatchback wi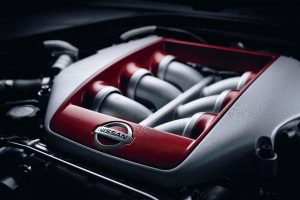 th five proper seats and a boot and is ideal for people who work in the community, or use their car in their local area.
The ride and handling is perfectly acceptable, and it drives surprisingly well. I even managed to overtake a lorry and was impressed by its brisk acceleration. It can cope quite happily with motorway speeds for short distances, but this does make a notable difference to its range, which starts to drop rapidly due to the power needed to maintain a cruising speed. For the record, it has a top speed of 90mph and can get to 62mph from rest in 11.9 seconds.
It's certainly clever, but it isn't cheap. It costs just under £31,000, but a Government grant brings the price down to around £26,000.
The other Nissan model car I drove couldn't be more dissimilar to the Leaf. The GT-R is just incredible. If I tell you it has a 3.8-litre V6 engine, it has four-wheel drive, it has 530bhp, it can get from rest to 62mph in a sportsbike-worrying 3.0 seconds and has a top speed of 196mph, I probably don't need to say much more than that.
My all-too-short drive in this car was in the dark, in the rain, and on roads with standing water at the sides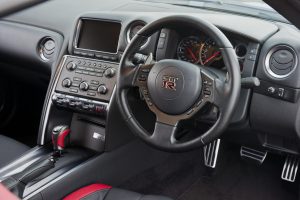 of them which did its best to unsettle the car. The GT-R was having none of it thanks to its clever electronics which made sure the car hardly flinched as it splashed through puddles at speed.
To experience this kind of acceleration is something else. You can almost feel the G-force pulling your cheeks!
It may cost £71,950, but it represents incredible value for money when you compare it to its exotic rivals. The drivetrain is industrial and clunks from gear to gear, but it has been engineered to cope with such extremes of power, but it all adds to its character.
And it looks and sounds amazing. I only had a brief taste of this car's potential. The only place you can really play with something like this is on a racetrack. Perhaps one day, if my friends at Nissan are nice to me, I'll be able to tell what it's like to drive a GT-R on a race circuit.
I live in hope!
Two very different cars then, both with great merit, but for very different reasons.
Beauty and the Beast? I'll let you decide which is which.