Chevrolet perfect for Cruze-ing around in
ROAD TEST REPORT AND REVIEW: CHEVROLET CRUZE
With a nicely designed interior and a good warranty, wheelworldreviews editor DAVID HOOPER, says Chevrolet's Cruze is easy to live with.
THE latest range of Chevrolets are hard to miss, what with their bold front ends emblazoned with a big gold badge sitting proudly in the centre of the grille.
The rest of the cars are a bit less noticeable on the road, thanks to their deep door panels and comparatively bland styling which I think would benefit from the occasional swoop or curve here or there. I have driven this Cruze and the new Orlando MPV recently, both of which arrived for appraisal wearing a dull Smokey Grey paintwork. I suspect brighter colours might give the cars' outlines a bit of a lift.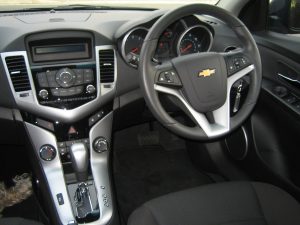 On the racetrack however, it's a slightly different story, where in the hands of Jason Plato and Alex MacDowall, the Chevrolet Cruze has unsurprisingly been at the centre of plenty of action as Plato attempted to add to his tally of British Touring Car Championship titles in his blue and white race car.
The Cruze took over from the Lacetti in the Chevy range. BBC Top Gear fans will remember the Lacetti found stardom as the reasonably priced car piloted around the Top Gear test track to varying degrees of success by celebrities with vastly differing amounts of talent, one of the main features which made Sunday evenings something to look forward to.
There are some great car deals available from Chevrolet at the moment, including tempting discounts on the Cruze which is built in Korea and based largely on the underpinnings of the Vauxhall Astra which is no great surprise as both companies come under the General Motors banner.
Although its styling may not scream look at me, you still get a very reasonably priced car that does most things well.
The boot is a good size, and there is ample room inside for five. The seating is comfortable, and the interior is pleasantly designed and comes with decent levels of equipment which, for the money, will keep most customers happy without them feeling the need to resort to the optional equipment lists.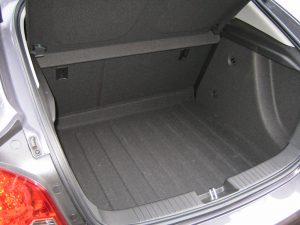 I liked the soft turquoise illumination of the instruments, which as the nights begin to draw in, becomes a more important feature, and makes a pleasant change from some of the more traditional colours used by other manufacturers.
The steering is nicely weighted and the parking sensors on the car I've been testing are a useful addition to the equipment list, which make parking so much easier. The view out of the back of the car is fine, but once you get used to relying on the beeps of the sensors, it saves you twisting your neck around.
Buyers have a choice of 1.6 or 1.8 litre petrol engines, or a 2.0-litre diesel. These come with either five or six speed manual gearboxes, or a six-speed automatic, as fitted to my test car.
With just 124PS on tap from the 1.6-litre engine in the car I've been driving, progress is fairly sedate, with the benchmark 62mph time from standstill eventually arriving after a leisurely 12.7 second wait, with plenty of noise from the engine if you demand maximum performance.
It's a similar story if you try and overtake anything. Use the kick-down facility and the en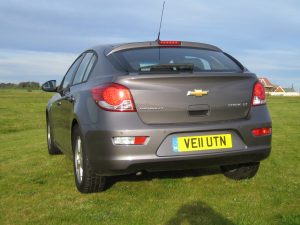 gine gets quite vocal and nothing much seems to happen very quickly, but it does eventually build up a head of steam. Take control of the gears by moving the lever to the left and changing manually does improve things slightly, but this isn't a car for dashing around in.
It much prefers to take life at a more leisurely pace, a role it fulfils very well, and once up to cruising speeds is pleasantly quiet, with little interruption from road or wind noise.
The ride and handling is more than up to the job, and the car steers and stops very well and seems unflustered by even the worst road imperfections.
More good news comes in the shape of a five-year, 100,000 mile warranty which stands as testament to the manufacturer's confidence in its product.
So if you're happy to Cruze around, rather than dash, this car will fit the bill perfectly, thanks to its sensible packaging and easy to live with driving experience.
Rating:





THE VITAL STATISTICS
MODEL: Chevrolet Cruze 1.6i LT Auto.
CRUZE RANGE: From 1.6 S 4dr (£13,805) to 2.0 VCDi LTZ Auto 5dr (£18,795).
ENGINE: 1598cc, 124PS four-cylinder engine, driving front wheels through 6-speed auto gearbox.
PERFORMANCE: Top speed 115mph.0-62mph in 12.7 secs.
ECONOMY: City: 27.4mpg.
Country: 49.6mpg.
Combined: 38.2mpg.
Fuel tank: 60 litres.
CO2 EMISSIONS: 174g/km.
INSURANCE: Group 14.
PRICE: £15,895.
WARRANTY: 5 years/100,000 miles.
WEBSITE: www.chevrolet.co.uk
• All data correct at time of publication.
CLICK HERE and "Like" our Facebook page.