Suzuki brings Swift 4×4 to UK market place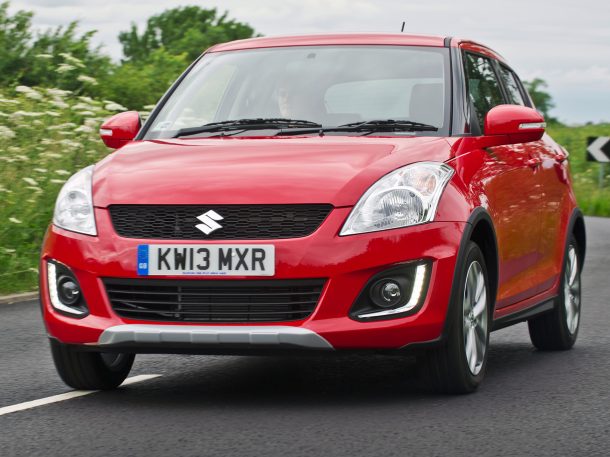 SUZUKI has enjoyed buoyant sales with its Swift supermini and now they are offering its latest variant on the UK market.
It has been well received in Japan and on the Continent, and now it's on sale here soon. Buyers in Germany and Switzerland have been able to order the Swift 4×4 for months, and now we can join them.
The Swift 4×4 will be available as a five door 1.2 petrol model with manual transmission and equipped as either an SZ3 or SZ4 grade.
Apart from 4×4 badging and a slightly increased body ride height of 25mm the SZ3 grade appears identical to an equivalent SZ3 five door. The SZ4 model has a more rugged appearance and offers extra protection over rough ground by adding front and rear skid plates, black wheel arch extensions and black side skirts.
This new model has a proven and simple fully automatic and permanent 4-wheel drive system which transfers additional torque to the rear wheels when required via a viscous coupling, further enhancing the already highly acclaimed cornering ability of the Swift.
It is also an ideal choice for customers living in rural areas needing additional mobility or for crossing slippery surfaces during winter without owning a larger and more conventional SUV sized vehicle.
Thanks to the use of small and lightweight components Swift 4×4 is just 65kg heavier than an equivalent 2WD petrol model and emissions are only 10g/km higher at 126g/km.
Included in Suzuki's recently extended VAT free offers, the 4WD Swift is priced at £11,516 for SZ3 and £13,116 for the higher specified SZ4 model which now includes power folding door mirrors with integral indicators and Daylight Running Lamps as standard equipment.
All Suzuki models are covered by a three-year/60,000-mile new vehicle warranty, one year AA Suzuki Assistance, providing 24-hour UK and European roadside assistance, recovery and associated services; and by a 12-year perforation warranty.
http://www.suzuki.co.uk/cars/cars/new/swift/swift?CMP-01254-2HRK&gclid=CPiVgq3YoLgCFUfKtAodcQYAmw