Renewed call for lower drink drive limits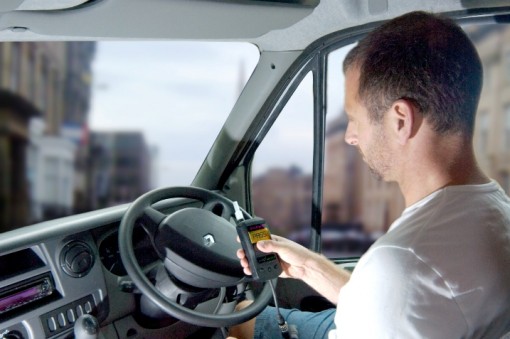 BRAKE, the road safety charity, is urging ministers — and members of the public — to take action over drink driving.
The move comes after it emerged from results were published of a summer campaign by the Association of Chief Police Officers, which showed that 5.8 per cent of 83,000 drivers breath tested in June were positive, refused a test or failed it, which was a very small drop on the previous year.
Following publication of the results, the charity renewed an appeal to Government to lower the drink drive limit in England and Wales and adopting a zero tolerance approach to the problem, including more breath tests by traffic officers.
The current limit is 80mg of alcohol per 100ml of blood, which is the highest level throughout Europe. Brake feels that this encourages drivers to believe one or two drinks before driving is fine, whereas research shows almost any level of alcohol impedes drivers' reactions, leading to a much higher risk of a crash. Northern Ireland and Scotland have announced plans to reduce their limit to 50mg, while in Northern Ireland novice and at-work drivers will have a zero tolerance limit of 20mg.
At the same time, Brake is calling on all members of the public to be vigilant about all forms of drink driving this summer and throughout the year. It is calling on drivers to pledge to never drive after drinking any amount of alcohol — not a drop — and appealing to everyone to look out for friends and loved ones and speak out against driving after drinking.
Ellen Booth, senior campaigns officer at Brake, said: "Brake is appealing to Westminster to follow the lead of devolved governments and take bold action to tackle the devastating casualties that continue to result from drink driving. Brake backs a zero-tolerance limit of 20mg alcohol, which means you couldn't have one drink and drive. Research is clear that even small amounts of alcohol significantly impair driving, so it just isn't worth risking a drink.
"Lives are being torn apart daily because some drivers are continuing to take these unnecessary risks, often because of misunderstanding the dangers or believing they can get away with it. Responsible drivers should make a positive commitment to always drive stone cold sober — that means not a drop of alcohol — or not at all."
There are plenty of alternatives to driving if you want to have a drink. Plan ahead for how you will get home by walking (if there's a safe route), taking public transport or booking a taxi. If you need to drive then decide on a designated driver who doesn't drink any alcohol at all, and make sure they stick to this.
Driving after drinking alcohol significantly increases your risk of crashing, potentially killing yourself, you passengers or someone else. Even if you feel sober after one drink, your reaction times will have slowed and your crash risk increased.
Don't drink if you are driving early the next morning. There's no way of knowing exactly how long it takes to sober up completely after drinking, but it's longer than many people think. As a rough guide you should allow at least one hour to absorb alcohol, plus at least one hour for each unit consumed — but it could take longer, so you should always leave extra time to be safe. If you've had a lot to drink you may be impaired for all of the following day.