Renaultsport and Red Bull team up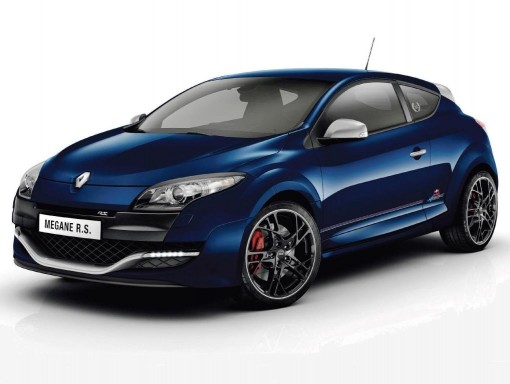 TO help celebrate its third Formula 1 Constructors' world title, Red Bull Racing has teamed up with Renault to produce a special edition model.
Acclaimed by many as the benchmark hot hatch, the Megane Renaultsport is already pretty exclusive. But now, with the introduction of the Red Bull Racing RB8 version, exclusivity has become the keyboard. Just 30 of the models will be sent to the UK>
The exclusive Twilight Blue finish takes its inspiration directly from the race team's famous colours, while Red Bull Racing graphics at the rear and on the sides are further tell-tale hallmarks of this limited edition car.
In addition to its sporty credentials, it stands out as particularly elegant, too, thanks to exterior Platinum Grey details (F1 blade, door handles, door mirror housing and rear lip spoiler) which contrast with the striking Twilight Blue paintwork. Last but not least, a monochrome laurel on the rear side windows celebrates the team's 2012 Constructors' world title.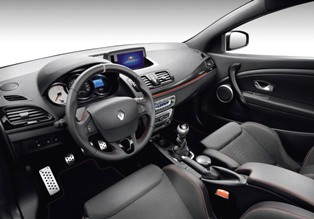 Inside, the new limited edition version comes with a number of exclusive features, including Red Bull Racing branding on the numbered aluminium kickplates and carpet mats. The same logo appears on the headrests of the Recaro seats which are trimmed in a new leather/fabric upholstery.
The car is shod as standard with the same Bridgestone tyres that helped Mégane Renaultsport 265 Trophy to establish a new lap record for the Nürburgring. These high-performance tyres are fitted to exclusive 19-inch black 'Steev' wheels with platinum rims.
This limited edition version marks the availability of the built-in, connected R-Link multimedia tablet for the Mégane Renaultsport range. The system's six functions (navigation, telephony, multimedia, vehicle, systems and R-Link Store applications catalogue) are controlled using either the touch screen display, the voice command function or the joystick situated on the centre console.
Along with R-Link, there is now also the 2.0 version of Renaultsport Monitor which fans of sporty driving will particularly appreciate. Owners will no longer need to choose between using the navigation or on-board telemetry systems thanks to the fact that the TomTom Live navigation system is built-in.
The RB8 packs the same fundamental features as Mégane Renaultsport 265 Cup, including stiffer springs, dampers, anti-roll bar, limited slip differential, grooved discs with Brembo callipers and the potent two-litre-turbocharged 265hp engine with Stop&Start and trademark Renaultsport technologies.
The Mégane Renaultsport Red Bull Racing RB8 will be available until September 30. UK pricing will be made public closer to official launch.