Renault slashes its model range in the UK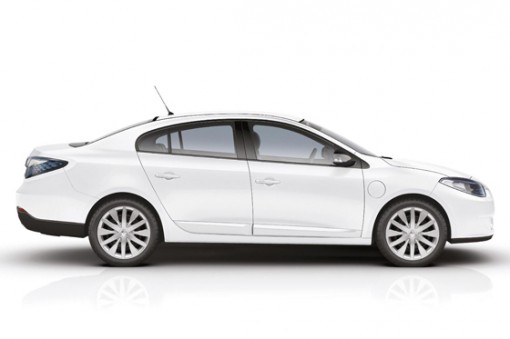 RENAULT UK has slashed its model range on sale in Britain to focus on just seven core car and van models – and those will be limited to a maximum of three versions per model, excluding Renaultsport.
Household names are to disappear from showrooms as the Va Va Voom brand focuses on its most profitable model lines.
Renault models no longer on sale in the UK are the Laguna, Espace, Modus, Kangoo car and Compact van and Wind Roadster ranges.
Gordini models are also no longer available to order and the core Twingo Renaultsport 133 range has been slimmed down to one version, but pocket rocket thrillseekers will still be able to specify the grin-inducing Cup chassis as an option.
The car ranges still available include the Twingo, Clio, Megane and Scenic, plus Renault's Z.E. electric vehicle range. The company will also start its pre-launch activities later in 2012 for the new Dacia brand which will feature the Duster SUV and the brand new Sandero supermini.
The new-look Renault stable for February includes the latest two instalments from the electric vehicle range, the Twizy range triplets ahead of their April launch – Urban, Colour and Technic – priced from £6,690 plus monthly battery hire from £45. Options include half scissor doors for £545 and 'clear sky roof' for £195. Blue, green and orange interior and exterior wraps for even greater distinction are available as a no-cost option on Colour.
Joining its diminutive sibling are two new versions of the trailblazing marque's Fluence Z.E. saloon. Following the online launch of its initial 'Prime Time' version last summer, the official launch line-up consists of two comprehensively-equipped models, Expression+ and Dynamique, priced from £17,495 on-the-road after the Plug-In Car Grant, plus battery hire from just under £70 per month. The last of Renault's bold four-model Z.E. range, ZOE, is primed to cause a stir this Autumn.
The traditionally-powered cars in the Renault range continue as follows, with up to three versions per model, excluding Renaultsport. Clio and Mégane 2012 will have all three versions, Expression+, Dynamique TomTom and GT Line TomTom.
The new Twingo is available in Dynamique trim, priced at £10,350, until the arrival of its pocket rocket flagship in the Spring. The restyled Scénic and Grand Scénic 2012 range is also available to order now, in a simple line-up consisting of five and seven-seat versions of Dynamique TomTom, plus the option of a premium Luxe Pack. This luxury bundle includes such items as 17" Sari alloy wheels, BOSE Sound System, Dual-Zone climate control and the new Visio System by Renault (lane departure warning and automatic high/low beam) for £1,500.
Just weeks after its Twingo and Scénic siblings were facelifted for 2012, the Mégane 2012 range of Coupé, Hatch and Sport Tourer also now receives the same treatment. Its new look includes a more contemporary front and LED lights. The bumper features a gloss black finish with chrome highlights. Just like Scénic 2012, it also benefits from Renault's latest three new downsized engines, 1.2 TCe 115, 1.5 dCi 110 Stop & Start and 1.6 dCi 130 Stop & Start, all with impressive fuel economy and emissions figures. The dCi 110 110hp Stop & Start' emits class-leading 90g/km of CO2 and 80.7 mpg on the combined cycle.
The Mégane 2012 line-up consists of Expression+, Dynamique TomTom and GT Line TomTom.
On Coupé-Cabriolet, the main range remains unchanged, but welcomes a striking ivory coloured new special edition Floride drop-top with two-tone red and ivory leather upholstery, harking back to the original model of the same name from the 1960s, priced at £24,375.
Renault's all-new Clio IV, the first new model designed and created under the leadership of Laurens Van Den Acker, will be revealed later this year. So, in the meantime, the current range will start with a new Expression+ to sit below the core seller Dynamique TomTom, and flagship GT Line TomTom. The latest addition gains air conditioning, Bluetooth® and iPod®/portable music player connectivity. The top-of-the-range GT Line TomTom also welcomes ESC.
To back up its new-look range, Renault has launched a competitive customer care package on all new retail and local business orders. Launching officially on 1st February 2012, the new programme, worth in the region of £900, offers all retail customers a comprehensive four year/100,000 mile warranty, four years/48,000 miles free routine servicing, four years roadside cover and four years finance (HP, lease or PCP subject to status). Larger business customers are eligible for the warranty and roadside cover elements free-of-charge. Buyers will only have insurance and fuel to pay for after receiving keys.