Porsche positive over 911 RSR debut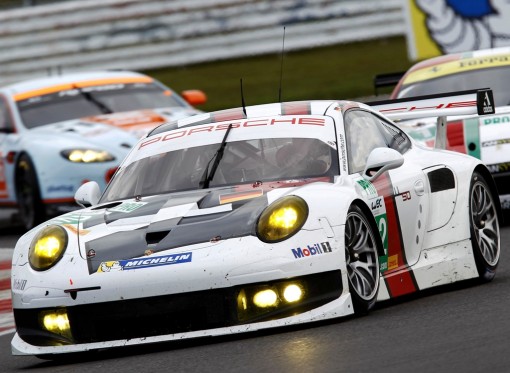 PORSCHE had a "positive weekend" at Silverstone in the first race of this season's World Endurance Championship (WEC).
Sunday's six-hour endurance race at the Northamptonshire circuit on Sunday saw works drivers Marc Lieb (Germany), Richard Lietz (Austria) and Romain Dumas (France) finish fourth in the GTE-Pro class in their new 470hp 911 RSR entered by the factory team.
Driving the second Porsche AG Team Manthey 911 RSR, their colleagues Joerg Bergmeister (Germany), Patrick Pilet (France) and Timo Bernhard (Germany) took sixth place.
The 911 RSR is powered by a 4.0-litre, 470 hp flat six engine, and is based on the seventh generation of the iconic 911 sports coupe. The car had a good qualifying result on the fast Northamptonshire circuit and started from the second row of the GTE-Pro grid. From the start of Sunday's race, it could match the pace of its strongest opponents for some time.
Wolfgang Hatz, member of the executive board, research and development, Porsche AG, commented afterwards: "That was the first race for the new car and the new team. The organisation of the squad worked well. Of course, there are areas where we have room for improvement, but it's like a football team, we first have to get everything running smoothly. I regard it as a positive weekend."
Hartmut Kristen, head of Porsche Motorsport, said: "Both new 911 RSR cars reached the flag on their race debut, and there were no major technical problems. With a new team, of course, there is still some fine-tuning to be done, that's normal.
"We are looking forward to the next race and hope that the car will make another step forward there."
Round two of the World Endurance Championship (WEC) takes place on May 4 at Spa-Francorchamps (Belgium).