Now you can nag the sat-nav, not the wife!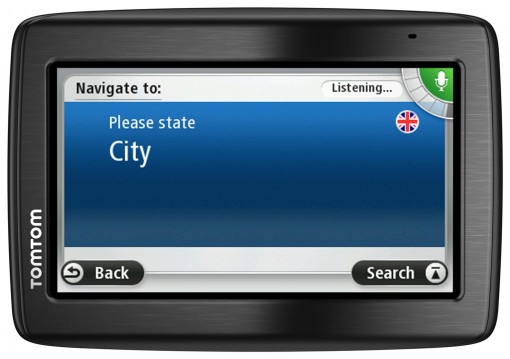 "KEEP your eyes on the road, keep your hands on the wheel," went the classic song. Now TomTom, which has been beating the drums for sat-nav use for a long time now, has launched two voice-activated models.
The Via 130 and its larger sibling the Via 135 offer a new Speak & Go function, allowing drivers to keep their attention on the road and hands on the steering wheel as they control the device with voice commands. Drivers can also make hands-free calls via Bluetooth.
Arguably the biggest safety advantage of such a system is that drivers aren't distracted and can keep their focus where it matters… on the road.
Speak & Go recognises over 1,000 commands and their synonyms, so drivers can talk naturally and input addresses with ease.  Plus, the TomTom Via 130 takes safe and simple driving one step further, with hands-free calling via Bluetooth enabling drivers to make and answer calls safely in the car.
"The new Speak & Go feature helps increase focus and concentration by allowing users to keep their hands on the wheel," says Corinne Vigreux, Managing Director of TomTom.  "Just say an address, a Point of Interest or simply 'take me home', and TomTom plans your route straight away.  Interacting with your navigation device has never been easier;  it slots perfectly into your everyday drive."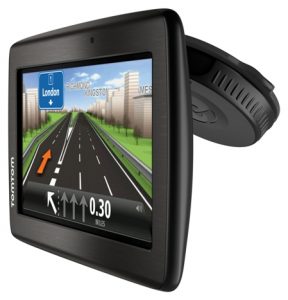 The Via 130 is pioneering TomTom's lifetime free daily map changes.  Updates are based on reports from TomTom's Map Share community of 21 million, and help drivers to deal with frequent road changes such as new speed limits and blocked roads.  A Map Share service has previously been available to certain customers using maps which are less than 12 months old, but it will now be offered to cover the lifetime of a device.
Also launched was the TomTom Via 135, which has all of the same features and functionalities as the Via 130, but a larger screen size.  The TomTom Via 130 has a 4.3" screen, and the TomTom Via 135 has a 5" screen.
The TomTom Via 130 (with a 4.3in screen) is now available for purchase, priced at £129 for the UK/Republic of Ireland map and £149 for European maps.
The TomTom Via 135 has all of the same features on a five-inch screen, and is priced £149 for the UK/Republic of Ireland map.