Nismo heads Nissan's 370Z line-up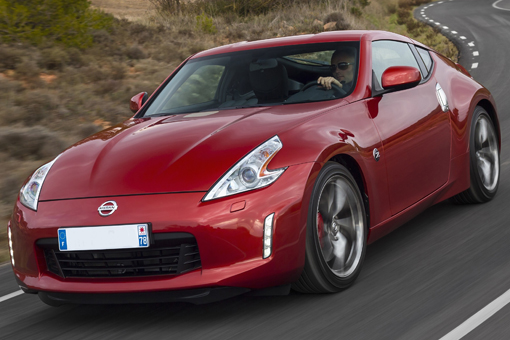 THE prices for Nissan's 2013 370Z range have been unveiled by the Japanese car giant.
The revised model line-up starts at £26,995 and includes the arrival of the 370Z Nismo, the feature-packed top of the range variant which costs from £36,995.
The 370Z Nismo was unveiled to the public at this year's Geneva Motor Show. It is the second model to be marketed in Europe in its Nismo line-up. The Nismo is the ultimate 370Z which packs 344PS delivered from a 3.7-litre V6, a dramatic bodykit, uprated suspension and brakes plus a sports exhaust.
Priced at £36,995, the 370Z Nismo offers incredible value for money carrying a similar price tag to the outgoing MY12 370Z, yet benefiting from Nismo upgrades.
And that concept of muscular performance without the price continues with a revised and now simplified MY13 line-up which consists of just two other trim grades — the 370Z and 370Z GT.
Marking the entry point to the line-up, the MY13 370Z costs £3,005 less than before at £26,995.
With 328PS and 363Nm of torque from its 3.7-litre V6, it is set to make similarly-priced rivals look distinctly weedy.
The MY13 370Z GT replaces the outgoing GT Pack and costs from £31,955, representing a saving of £3,055, despite having Nissan's Connect Premium audio and satellite navigation system as standard.
In addition, both the MY13 370Z and 370Z GT benefit from daytime running lights and a new front bumper while new colours are available too; Magma Red and Midnight Blue replacing Black Rose and Le Mans Blue. The GT now features new 19-inch alloy wheels with red brake callipers, while the 370Z entry-level car gets 18-inch alloy wheels previously only available on the Roadster.
The MY13 370Z and 370Z GT are on sale now, while the 370Z Nismo goes on sale in June with first deliveries scheduled for July.  Click here for more details on the 370Z Nismo.
The MY13 370Z is available only as a six-speed manual coupe, as is the 370Z Nismo, while the MY13 370Z GT is available as a coupe or Roadster and with manual or automatic transmissions.