New Citroen C1 comes with its own Rewards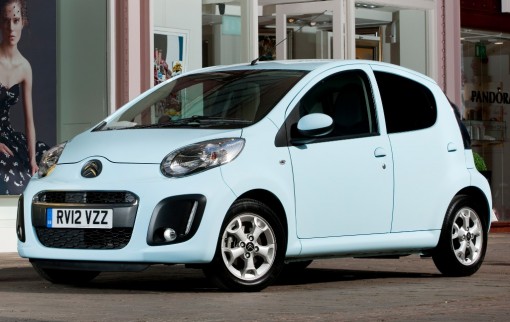 CITROEN'S revamped and restyled C1 goes on sale in the UK tomorrow (April 2) with on-the-road prices starting at £7,995 for the base model and reaching £10,545 for the top of the range five-door VTR+, which features the French carmaker's efficient Electronic Gearbox System, complete with steering wheel-mounted paddles.
The full range of prices are:
1.0i 68 manual 3-door VT           £7,995
1.0i 68 manual 5-door VT           £8,345
1.0i 68 manual 3-door VTR         £8,995
1.0i 68 manual 5-door VTR         £9,345
1.0i 68 manual 3-door VTR+       £9,695
1.0i 68 manual 5-door VTR+      £10,045
1.0i 68 EGS 5-door VTR+           £10,545
And to give the C1 an initial sales boost into a competitive market place, Citroën has announced that all New C1 models will come with a £1,000 Citroën Reward, which effectively means the on-the-road prices begin at £6,995.
On top of this, VTR models can be purchased from £99 per month with Elect 4 Personal Lease, which includes one year's free insurance for drivers aged 21-75. The free insurance offer is also available on VTR models funded with Elect 3 finance.
Appealing to a wide range of drivers, Citroën's C1 is stylish, frugal — up to 65.7mpg on the combined cycle — and practical, ideal for nimble urban driving. Yet it is spacious enough for four adults with a plethora of storage compartments. Environmentally considerate, the new C1 boasts CO2 emissions from just 99g/km, making it exempt from the London congestion charge and first year VED.
As well as being the first Citroën petrol model to emit less than 100g/km of CO2, the C1 is well specified, even from the entry-level VT trim. VTR versions add day-time running LEDs, air conditioning and electric front windows. The VTR+ trim also includes 14-inch alloy wheels, Connecting Box (Bluetooth and USB socket), front fog lights, leather steering wheel and dark tinted windows.