Kuga aims to be mane SUV contender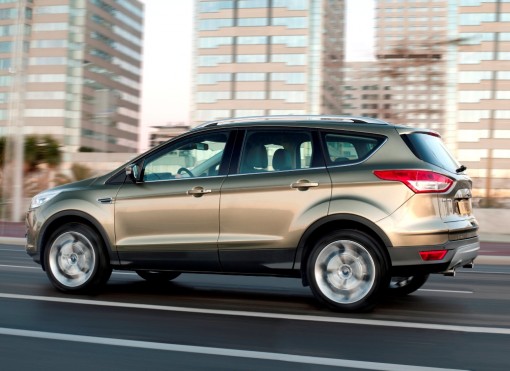 FORD has taken trend spotting to a whole new height with the Ford Kuga.
The American car giant sent "scouts" all around the globe to find out what drivers and buyers really wanted from their vehicles.
As was to be expected, tastes vary in different areas, sometimes hugely, with North Americans preferring large vehicles and the European market liking something more compact and suitable for busy, twisting roads. Trying to balance the demands and expectations of the whole world proved to be a tricky balancing act.
But they feel they have managed to produce a compact SUV with truly global appeal. Time will tell.
"Great design can turn an object that you need to have, into an object you love," said Chris Bird, design director, Ford of Europe, who is responsible for colour, material and vehicle personalisation. "That is why we put so much thought and feeling into cars like Kuga, making them appealing and relevant no matter where our customers are.
"For example, size-perception is different in each region," he added. "More customers in Europe and Asia now choose compact SUVs as an alternative to conventional niche products like coupes. In North America there is a growing trend to downsize, but our customers there still want to combine style and space, so it's important to get that balance.
"We made this work by collaborating closely with our engineering colleagues on details including getting the size of the wheels just right and incorporating Ford's kinetic design in the exterior dimensions."
"In Asia, lighter interiors are more desirable," said Ulrike Dahm, colour and trim supervisor, Ford of Europe, who specialises in Asian markets. "Many people live in huge cities where space is at a premium, so having a light and airy interior is seen as luxurious.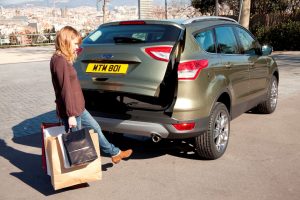 In Europe, colours and trim take a lot of influence from the tech industry and are generally darker. Gloss black is a popular choice."
All-new Ford Kuga will launch with a global colour called Ginger Ale, a subtle green hue to reflect its active outdoor capabilities, but with rich, sophisticated tones to harmonise with the slick urban environment where many models will find a home.
While the all-new Kuga showcases the evolution of Ford's Kinetic design on the popular compact SUV platform, highlighting its new spacious, high quality interior, it also introduces creative and practical technologies.
These include the hands-free automatic tailgate, which can be opened and closed simply by kicking a foot under the rear bumper.
"Innovative technologies like the hands-free automatic tailgate clearly sets new Kuga apart from its competitors," said Ford of Europe chairman and CEO Stephen Odell. "But more importantly they provide customers with everyday advantages. All-new Kuga is more spacious, dynamic and capable than the current model, which continues to be popular with our European customers."
Ford's voice-activated in-car connectivity system SYNC also will be available on Kuga. It features Emergency Assistance, which enables SYNC to help occupants place a call to the emergency services directly in the event of an accident.
The all-new Kuga features boot-space with an increased capacity of 82-litres, while the rear seats fold flat at the touch of a button.
The all-new Kuga will go on sale in the UK at the end of this year.