Jaguar's F Type R Coupe sets the standard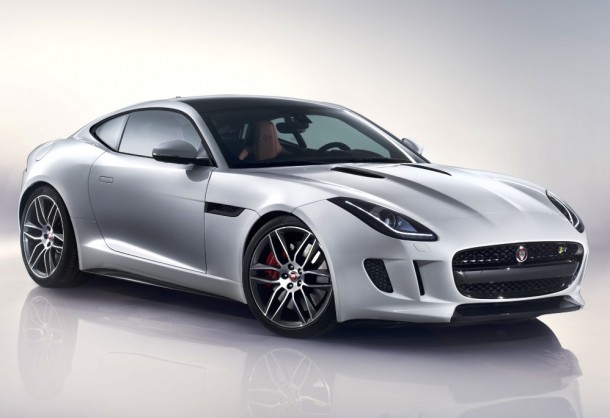 SPORTS car builder Jaguar has announced details of its eagerly-awaited F-Type Coupe.
The latest model from Jaguar will be made from aluminium and is claimed to be the most performance-focused sports car the company has ever built.
The F-Type R will come in three variants, the F-Type R, F-Type S and the F-Type.
The range-topping F-Type R Coupe is powered by Jaguar's 5.0-litre supercharged V8 engine and delivers acceleration to 60mph in 4.0 seconds, and an electronically limited top speed of 186mph.
The S Coupé and F-Type Coupe are powered by Jaguar's 3.0-litre V6 supercharged petrol engines in 380PS/460Nm and 340PS/450Nm forms respectively, giving 0-60mph in 4.8/5.1-seconds and top speeds of 171/161mph.
The F-Type Coupe embodies the uncompromised design vision of the stunning Jaguar C-X16 concept sports coupé that debuted at the 2011 Frankfurt Motor Show, its dramatic cabin-rearward stance being defined by three heartlines.
The first two heartlines – shared with F-Type Convertible – form the muscular front and rear wings, the third heartline being the sweeping Coupé roof profile which provides an unbroken silhouette while emphasising the visual drama of the tapered cabin sitting between powerful rear haunches.
The F-Type Coupe's body side is made from a single-piece aluminium pressing, probably the most extreme cold-formed aluminium body side in the automotive industry, eliminating the requirement for multiple panels and cosmetic joints.
The roof panel itself is available in either aluminium or panoramic glass form. A deployable rear spoiler sits within the tapered shut-line of the F-Type Coupe, while slim, wrap-around LED lamps flank a beautifully engineered tailgate, with optional powered open/close functionality.
To deliver assured, progressive handling in line with its 550PS output, the range-topping R Coupe features a bespoke suspension set-up and new dynamic technologies. These include a second-generation Electronic Active Differential (EAD) and – for the first time on a Jaguar – torque Vectoring by braking, these systems working in parallel to provide immediacy of response and exploitable handling.
The EAD system automatically redistributes engine torque between the rear wheels to ensure excellent on-the-limit control, while Torque Vectoring by braking intelligently applies precisely metered braking force to the inner wheels as necessary during cornering to enhance agility. Sports suspension with Adaptive Dynamics damping and Configurable Dynamic Mode further enhance the F-Type R's immediacy of response, providing an exhilarating and involving driving experience.
http://www.jaguar.co.uk/jaguar-range/f-type/index.html