Grimsby's new MG dealership gets off to good start!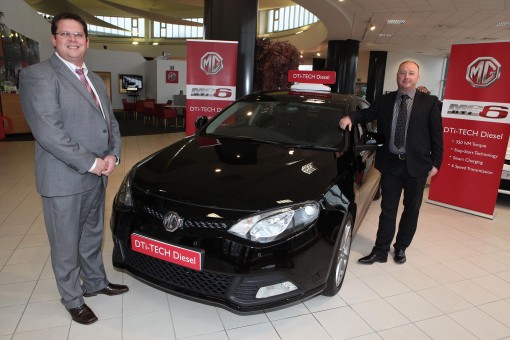 GRIMSBY'S Hartwell dealership has become the newest MG dealer in the UK and has sold cars even before it opens!
The dealership in Corporation Road, Grimsby, hosted a festival of events to mark its official opening – but two MG6 Magnettes have already been sold and the proud owners  joined in the celebrations.
The general manager of Hartwell, Grimsby, Dave Robertson, said: "We opened a few weeks ago ahead of the official opening and the response has been tremendous.
"There has been a lot of genuine interest. We've already sold two MG6 Magnettes. It's interesting to see just where the MG enquiries are coming from because it's not just from MG fans; we're getting lots of interest from people who tell us they hadn't even considered MG before.
"The value-for-money message seems to be going down well in our area. When people realise just how well equipped the car is, suddenly they start getting serious."
The Hartwell group is 30th on the AM100 list of Britain's biggest retail motor businesses.
The MG showrooms in Corporation Road, just off the A180, has two of the recently announced MG6 GT BTTC Edition models and a new MG6 DTi-TECH diesel model alongside petrol MG6 GT and MG6 Magnette models on display.
There were also several classic MG models on display for the official opening.