All the fun of the Ford Fair 2019 in a new Fiesta ST!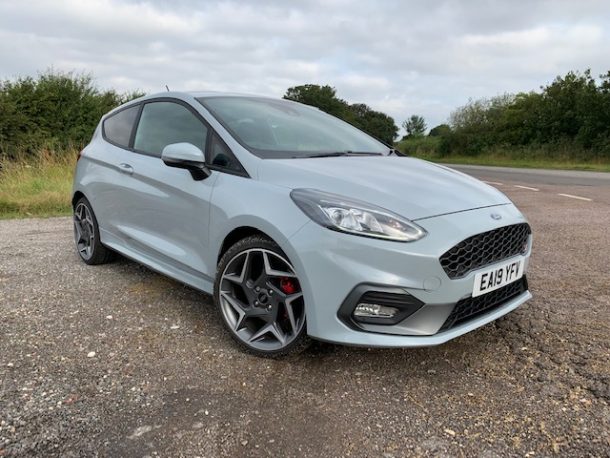 FORD Fair 2019 at Silverstone was another epic gathering of car clubs from the length and breadth of the country celebrating all things Ford with everything from stunt shows, trade stands, to full-on track sessions, where many owners put their highly-modified machines to the test on track.
As well as all the latest cars on display, it was another reminder of just how important Ford Motor Company has been to the British motoring scene, with some iconic cars from the recent past still looking as good as new, and in some cases, better than new.
Anyone who grew up in the 70s and 80s will remember the Ford Capri – this Tickford example was one of my cars of the show. There were also Cortinas, Escorts and, as you might expect, a few older Fords like the Popular and the Anglia, which found fame most recently in the Harry Potter films.
There were also the ever-popular stunt displays by the amiable Paul Swift, son of the guy who's wowed crowds all over the world with his Mini parking antics. His son of the same name, is equally talented, doing things with a bright yellow Ford Mustang and a rear-wheel-drive Escort rally car that most of those watching could only dream of doing. A screaming passenger bore witness to the thrills that are Paul's day job.
While my "ride" to the show wasn't quite as dramatic, but it wasn't at all bad, and drew some admiring glances. One of the latest of the Blue Oval's products is the Ford Fiesta ST, this example being the recently launched three-cylinder version, which despite being a cylinder down, still manages to pump out 200PS through a rorty exhaust and I promise it won't fail to put a smile on your face.
The pastel colour, although having become quite trendy of late, wouldn't be my choice. My neighbour texted me when the car arrived to tell me Ford had delivered the Fiesta, but had forgotten to paint it and it was still in its primer! It's actually called Silver Fox, but I would prefer the Ford Performance Blue if I was spending my dosh.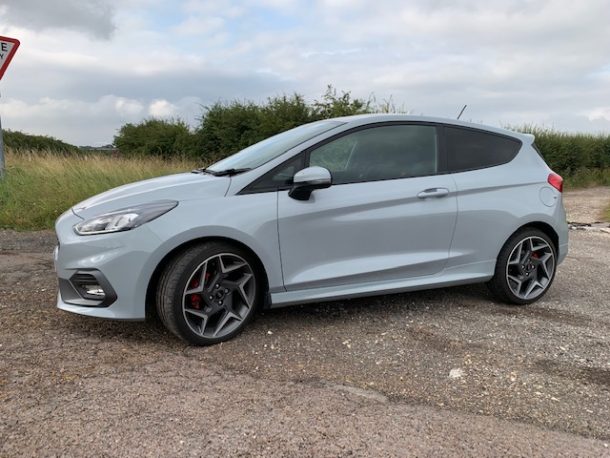 But whatever the colour, you can't get away from the fact that is one of the best hot hatches on sale today. It handles beautifully, has some superb Recaro seats to hold you in place and despite its potent performance (0-62mph in 6.5 secs), on one steady-ish motorway trip, largely at the legal limit, it returned 44mpg over 50 miles, so treat it gently and the economy is highly respectable. I, however, enjoyed the car, and over my week and 700+ miles with it, it averaged 35.4mpg overall.
The Fiesta ST comes in three trim levels, ST-1, 2 and 3 and the range starts from a reasonable £19,495 on the road. If it's smiles per pound you're looking for, you really don't have to look much further than this!
To find out about next year's show, click here http://www.fordfair.co.uk/fordfairhome
Some of the cars at Ford Fair 2019